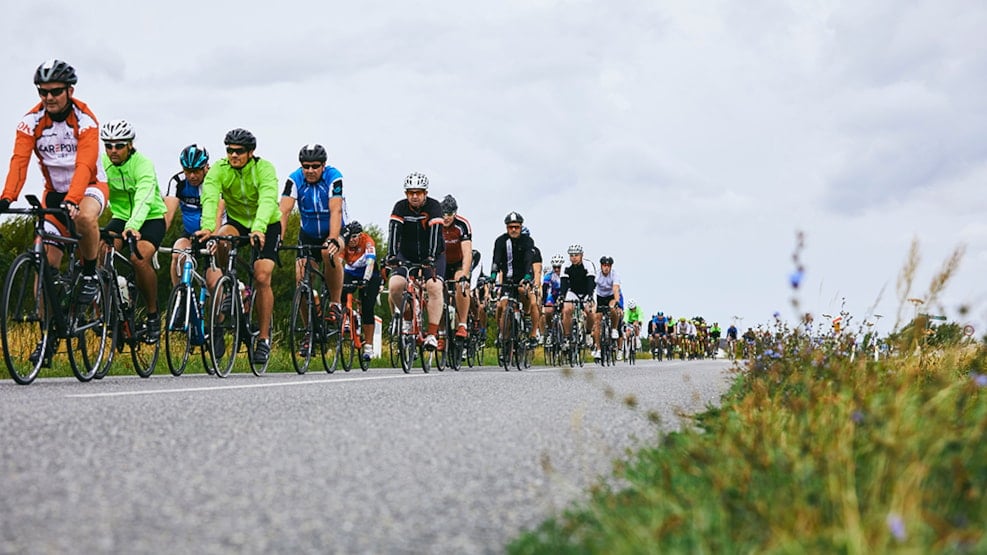 Tour De Vestfyn route 52,5 km
Biking suggestion Tour de Vestfyn 52,5 km.

The tour is 50,5 kilometers, is used for the annual traditional Tour de Vestfyn cycling event, and is suitable for all who like longer trips.
The tour starts in Middelfart by KulturØen, and then you bike south, past Middelfart Marina, down past Skrillinge Beach, and towards Kauslunde. The tour continues towards Gamborg and Ronæs , past Fønsvang Lake and on to Føns, where you turn to the northeast and we ride towards Nørre Aaby, pass the E20 motorway and reach Asperup. From here onwards to Båring Sommerland and then along the coast of Båring Vig towards Røjle Klint, Strib and along Strandvejen to Middelfart and KulturØen.

If you like to make a pause along the way, you can buy an ice cream at Middelfart Marina, and various water sports activities can be tested, such as Stand-Up Paddling and Sit -on-top kayak.

You pass through many small picturesque villages and towns, as well as beautiful natural areas, and can experience stunning natural scenery at Røjle Klint. Look towards Fredericia by Strib lighthouse and visit Strib Automobile Museum with many fine old cars and motorcycles.

You can bring a picnic basket or a packed lunch and you might want to bring your swimwear, as you will pass many fine beaches along the way, including the sandy and shallow children-friendly Vejlby Fed Beach. If you did not bring your bike with you on holiday, you can rent a good bike at VisitMiddelfart or Middelfart Marina Café and Grill. 
Under "Links" at the bottom of the page you will find a link to the route in Naviki. Here you can register as a user, after which you can enter the route and save it under "my routes". Then you can download the Naviki app and open up and find the route under "my routes" to follow the route.