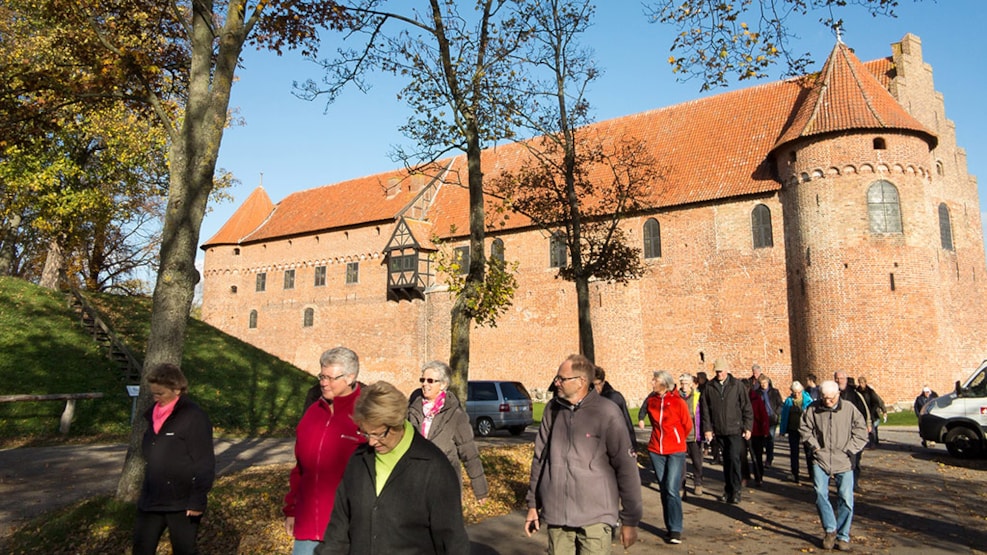 Town and Fortress walk
Join one of our guides for a tour of the atmospheric streets in the city of Nyborg and learn about its exciting history.
Join our town and fortress walk and hear the stories, of some of the exciting things that have characterized Nyborg for centuries (Please note that the tour is only in Danish). 
Find the current tour times at the bottom of the page.
The history of Nyborg dates back to the late Middle Ages and was first mentioned in the year 1202. The towns significance has been closely linked to its important location. The town grew up as a traffic and trade hub and gained township rights in 1271.
Nyborg is one of the many castle towns that grew up during the Valdemar period (1150-1250).
On a town and fortress walk you get the story of the development from the medieval market to the modern town, and a tour of the old houses built after the fire in 1797.