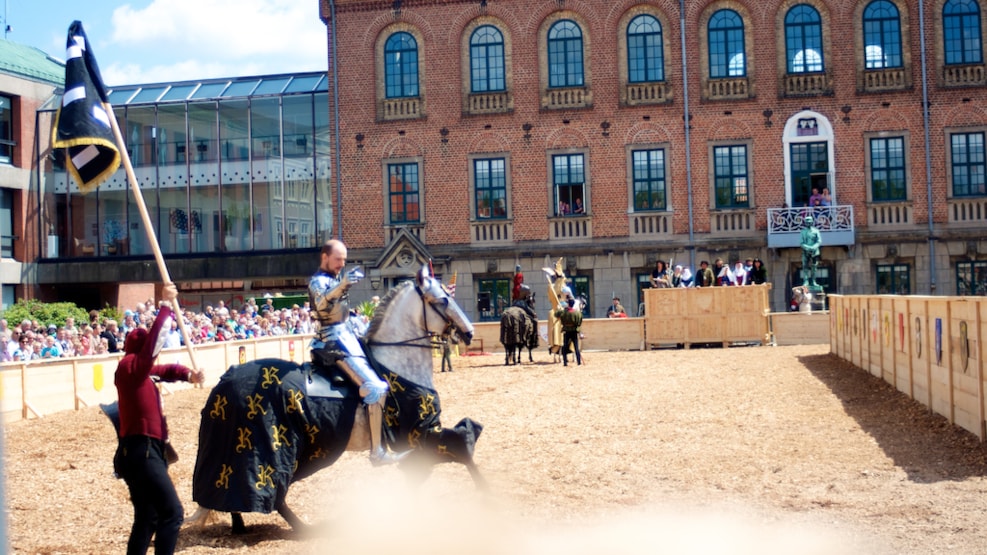 The Town Hall Square in Nyborg
14 The Town Hall Square
In 1537 Christian III purchased some small houses in the upper part of Nørregade and had the area as far as the castle mill cleared. Thus was the square created, which the king wished to use as a riding ground and tournament arena. Three years later a channel was dug parallel to the palace moat, and this formed the boundary of the square towards the castle. Its purpose was to supply the mill with water.
The statue in the square is of Christian IX and was created by the sculptor Hans Peder Pedersen-Dan in 1909. Pedersen-Dan is known, for instance, for the Elephants at the entrance to the Carlsberg Brewery in Copenhagen and the statue of Holger Danske in the casement at Kronborg.
Christian IX's son, Frederik VIII, had been a soldier in Nyborg and was fond of the town, and this was presumably the reason why the whole royal family was present at the unveiling of the statue.