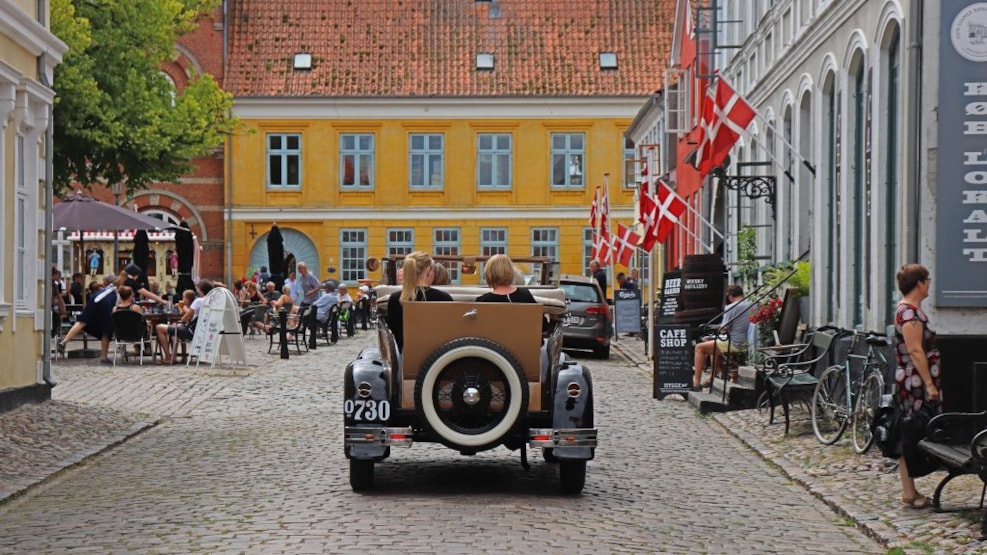 The town square in Ærøskøbing
10 years ago, the town square in Ærøskøbing was used as a parking lot.
Today you will find both shops, cafés, an ice house and a wonderful relaxation area with benches in the middle of the square. And the old grocer's shop has today been converted into Den Gamle Købmandsgaard, which is both a café and grocer with delicious delicacies, local products, good food, cake and coffee.
In the middle of the square you can see two pumps. Here, the city's citizens collected water until 1952. And they actually still work; if you pump long enough, water will come out of one.
The square's oldest building is the one with the linden trees in front. It was built in 1789, although it says 1782 on the building. The town's children went to school here until 1849, when a new school was built right next to it, namely the yellow building on the left, which today houses Brasserie På Torvet.
In the summer, a square market is held every Wednesday and Saturday and the popular Christmas market is held in the run up to Christmas.