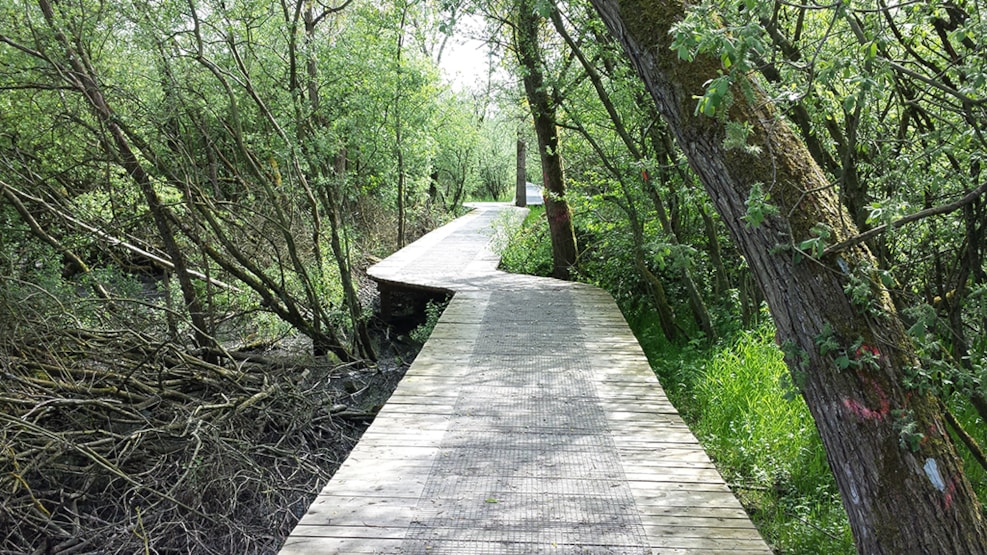 The trail at Ejby and Kingstrup Moor ca. 4,5 km
A beautiful 4.5 km hike in scenic surroundings
Ejby and Kingstrup Moor

The track consists of a marked route of approx. 4.5 km. Remember rubber boots and stick to the beaten track - parts of the track can be damp. The route starts at the marked parking space.
The area is located east of Ejby and used partly for agricultural purposes and partly recreational purposes, and there are good path connections from Ejby town. The landscape is varied with bog holes of open water, reed bed, meadows, cultivated fields, forest and scrub.
There is an abundant wildlife and excellent opportunities for nature experiences and physical activity.