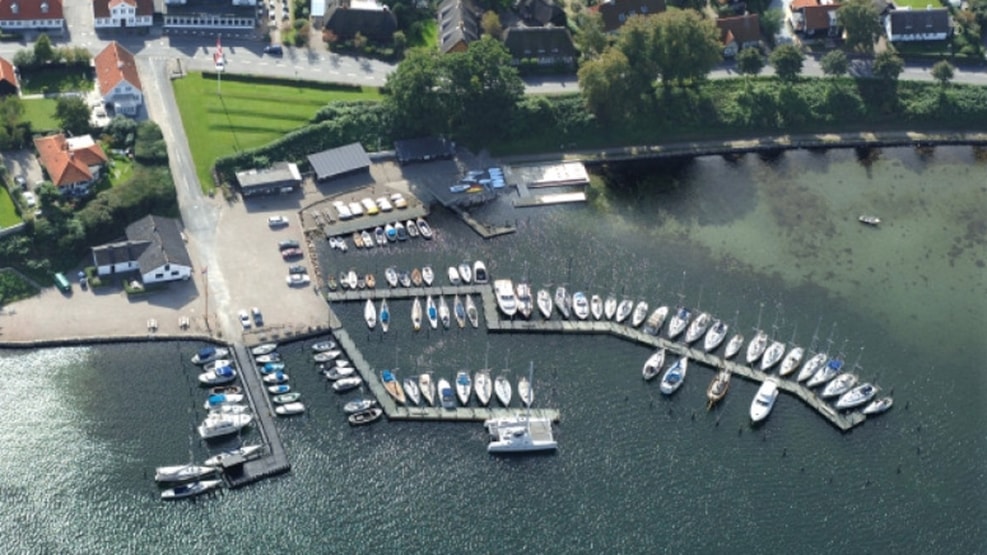 Troense Harbour
Troense harbour
Beautiful scenery – and a quaint skipper's town. Troense Harbour is located at a scenic bend of the eastern part of Svendborgsund (Svendborg Strait) – right next to the old skipper's town of Troense, known for its quaint half-timbered houses.
Follow the strait's traffic from the harbour, and watch the ferry "Helge" pass slowly by – it's an extremely cosy way to get around the strait, to Svendborg or Valdemar's Castle.
Valdemar's Castle within walking distance. From Troense, it is about 1 km to Valdemar's Castle.
Restaurant and groceries. Located right next to the harbour, Hotel Troense is a very nice place to eat. There are no grocery stores in Troense, but the nearest supermarkets are only 2 km away, and you can easily reach them by bus.
Shopping. The city of Svendborg is close by, only 5 km, and the trip across the Svendborgsundbro (Svendborg Strait Bridge) offers some fine views of the strait. If you want to bike there, the harbour master offers a bike rental service. You can also choose to walk or take the bus which leaves every half an hour.
Several specialty shops will catch your eye on your stroll through the quaint old town with its winding pedestrian roads. If the weather isn't the best, interesting museums and cultural experiences will entertain both young and old on a rainy day. The city has plenty of cafes and restaurants, as well as a pulsating night-life allowing you to experience the flourishing local music scene.
Here you will find further information about prices and facilities for the harbour