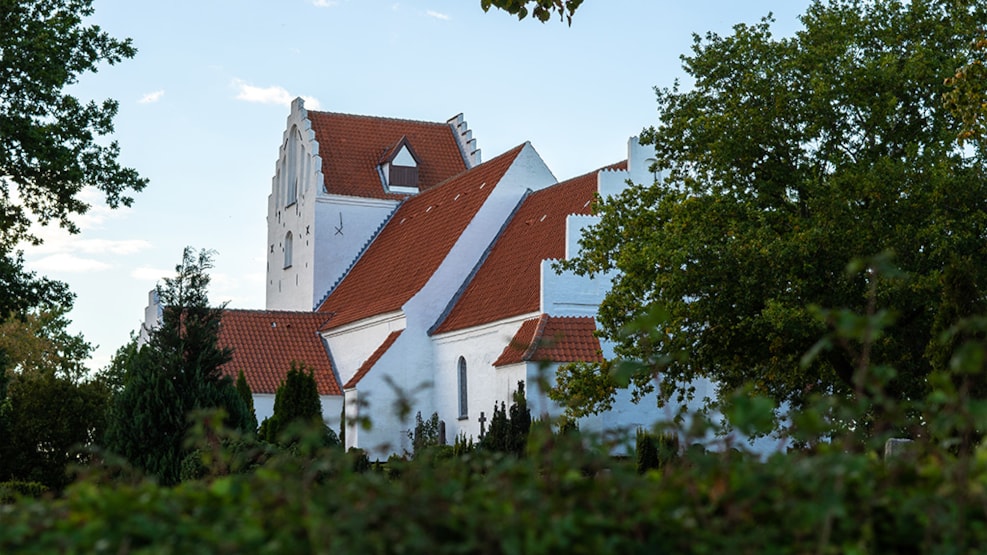 Tullebølle Church
If you drive along the main road through Tullebølle, you cannot avoid passing Tullebølle Kirke which stands overlooking the village.
Histor
y
Like many other churches on Langeland, numerous alterations have been made to this church since it was first built. Originally the church was built in the Romanesque style, and it was later given a Gothic tower and porch. In more recent times the south entrance has been extended and given, amongst other new features, free standing columns with trapezoidal capitals. The church was given its current windows in the 19thcentury. On the west side of the church tower the initials of " The General" Count Frederik Ahlefeldt Laurvig together with the date 1830. The General was responsible for rebuilding, restoring and extending many of the churches on Langeland, during the period he was the owner of Tranekær Castle.
Inside the church you can find a  fresco dating from the 16th century depicting a scene from the Day of Judgement.