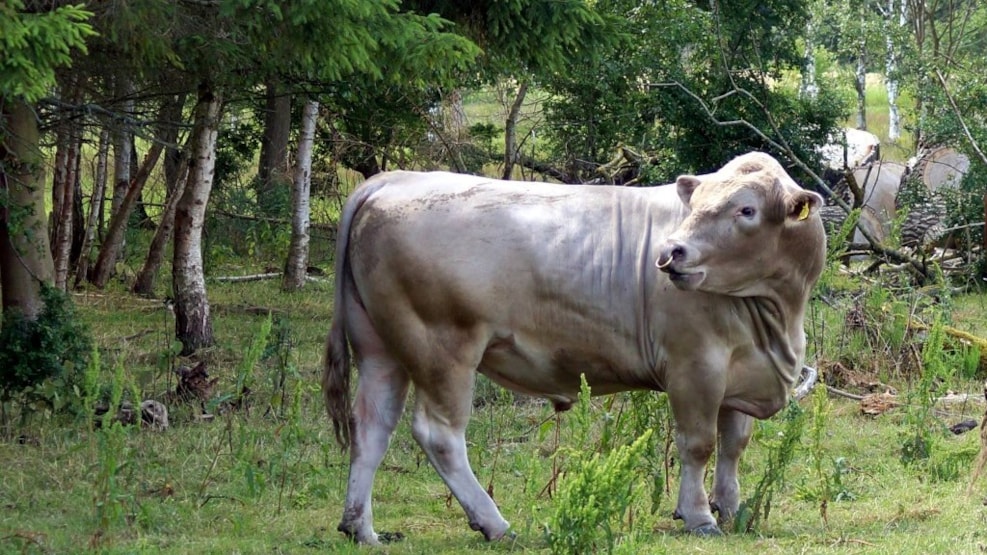 Urup Dam Oksen
The farm shop sells various cuts, minced meat, cured sausages, grilled sausages and smoked beef tenderloin.
Murray Gray from Urup Dam
The first time we met the Murray Gray breed was in 2001 on a backpacking trip in Australia. The large silver-grey animals with their calm temperament fascinated us, and we returned home with the dream of creating our own stock.
In 2010 we – as the first in Denmark – got two Murray Gray heifers to the country.
Today, our population of Murray Gray graze in and around the protected marsh Urup Dam. Here they do nature care in the ecosystem where the rare orchid mosquito flower grows.
From grass to quality meat
The Murray Gray breed is extremely good at converting grass to meat, which helps to provide a high meat quality and a fantastic intramuscular fat marbling.
Murray Gray relies on Kobe meat in terms of quality.
Visit Gårdbutik Urup Dam Oxen
You can buy the meat from the farm's own breeding in our farm shop - Gårdbutik Urup Dam Oksen, Langeskovvej 102, Urup, 5550 Langeskov. Here you will find a large selection of delicious roasts, steaks and various grilled sausages.
Cold cuts are also sold, e.g. smoked beef tenderloin, veal pâté and several types of beef sausages.
The farm shop is open on Saturday at 11-13 and by appointment
Follow our website page for further opening times and activities.