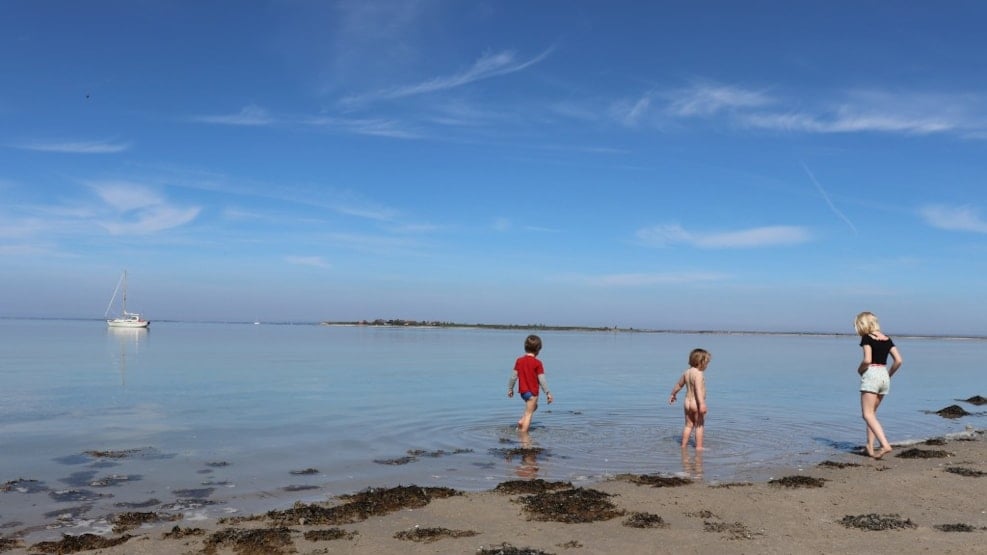 Vesterstrand Beach
Ærøskøbings beautiful and child-friendly beach with the characteristic and atmospheric bath houses.
Vesterstrand beach is located just outside Ærøskøbing, a few minutes' easy walk from the marina and campsite. This child-friendly beach is known for its jetty and shallow water.
The fine sandy beach is beautifully situated in the bay facing Urehoved, where you will often find kitesurfers on the water on windy days. The beach is lined with 71 of the 90 classic beach houses on the island.
Visitors and citizens of the town head to Vesterstrand Beach in the evening to enjoy the sunset, light a grill - some may bring their SUP board or enjoy a last swim in the warm waves.