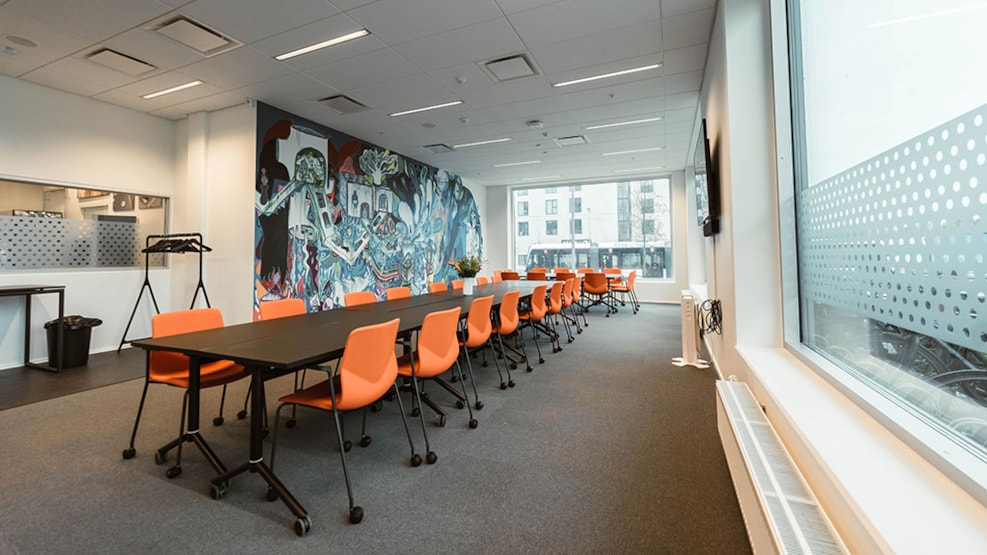 Videnbyen - Meeting Place
Videnbyen is located in Cortex Park with easy access to the E45, plenty of free parking and soon the light rail stops right outside.
We specialize in arranging and holding meetings and conferences of all sizes. We can facilitate everything from the small 5-person meeting to larger meetings, courses, exhibitions and conferences. All our meeting rooms have their special character, mood and atmosphere. However, they all have in common that they have a great location, good hospitality and professional staff that is ready to help you fulfil your wishes - and where only the imagination sets limits.
Our meeting rooms offer great flexibility and have everything you need for your meeting. Also, you will find a delicious roof terrace with a mini-golf course and bar area at the top of Videnbyen. A different professional environment, where play and innovation are at the centre.
We offer:
• An authentic and unique environment with Nyt OUH and SDU as the nearest neighbours
• Meeting, course and conference rooms from 5-124 people
• Lots of free parking spaces
• Freshly prepared food from our café
If you plan for more than 124 participants, contact us for a tailor-made offer. We have a capacity of 350 people.
Let us help you tailor the meeting. Contact us at videnbyen@syddanskeforskerparker.dk for a non-committal talk and get a tour of our modern meeting and conference rooms.