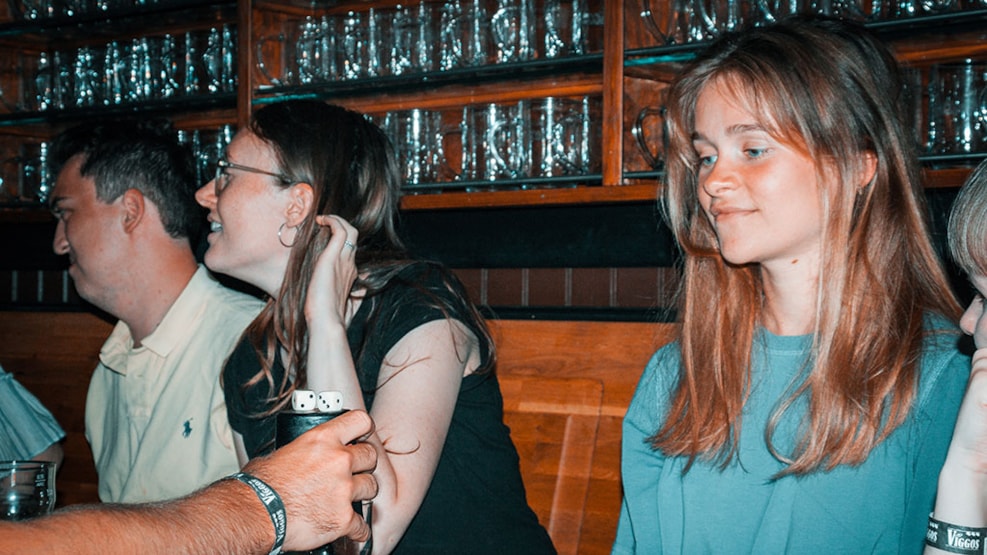 Viggo's Pub
Viggos is one of Odense's largest and best-known pubs, and for good reason. For more than 20 years, Viggos has been creating an authentic pub atmosphere that makes you feel at home from the moment you walk in the door.
Viggos consists of three floors, Ølhunden, Viggo's and Ølkælderen (The Beer Cellar), with a smoking room. The decor at Viggos is permeated with wooden furniture and beer mugs on the ceiling, which belong to the guests who have "drunk the date", which we think contributes to a cosy atmosphere.
At Viggos, there is a wide selection of drinks to suit all tastes, whether you prefer beer, cider or just want to enjoy a cup of coffee or soft drink.
Tuesday quiz
Every Tuesday there's a quiz from 8-10pm, where you can compete in teams in all sorts of categories that vary from week to week.