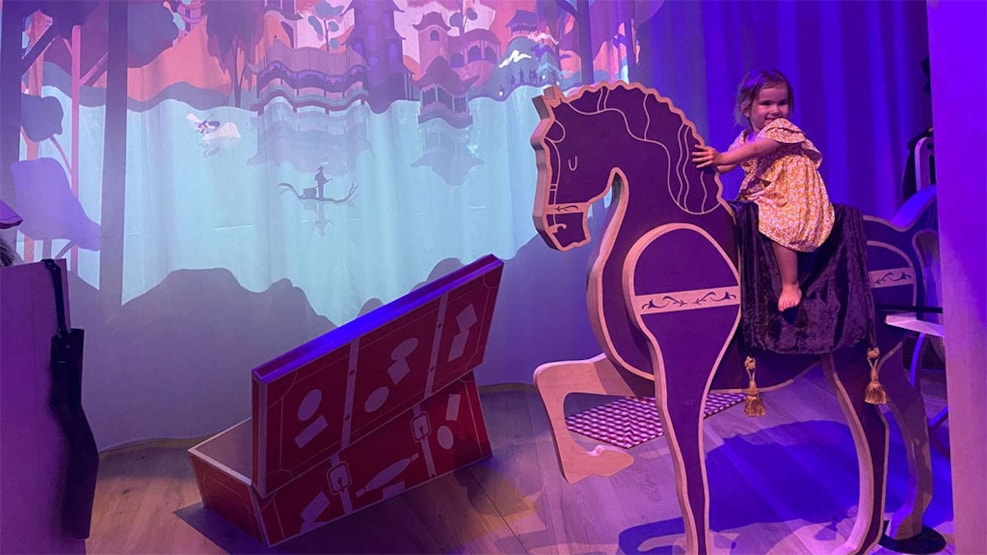 Ville Vau - a Wonderworld for Kids
In Ville Vau lies the Wonderland - a playful world inspired by elements from H.C. Andersen's life, his artistic passion and adventure.
The fairyland consists of various play oases and scenographed spaces filled with exciting props and beautiful and cool costumes for free use.
In The Wonderland lives, among others, the Witch - and in her cave you can practice magic, make magic potions and feed night owls. Or maybe you would rather visit the farmer and his wife in the old house where you can drink tea and eat home-crocheted buns? Have your wig trimmed at the barber and stamp letters and packages on the mail cart? This is just some of what you can experience in Ville Vau.