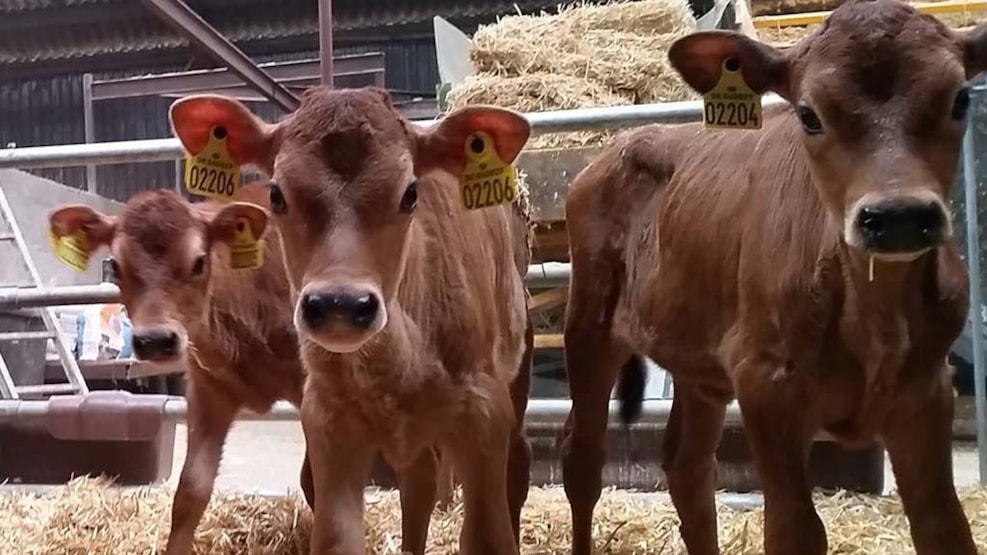 Visit Lundsbjerggaard Farm
Meet the sweet calves, go on an exciting tour and taste the ice cream from the farm's own dairy - a nice trip for the whole family every Wednesday from 12 July-2 August!
Experience the farm Lundsbjerggaard on a tour and meet the cute and curious Jersey cows and calves that like to be petted!
Lundsbjerggaard produces 1 million litres of milk a year and supplies the dairy Sømælk ApS, and part of the milk is used on Funen to produce Funen special smoked cheese.
The calves are reared locally and are fed locally produced roughage without additives. It's a short walk to the butcher and a short walk back to the farm shop. The animals are comfortable in the barn, where there are large stalls for them to walk freely.
The farm shop offers delicious meat in many different cuts from the farm's own cattle. Lundsbjerggaard also has its own ice cream dairy, where they produce ice cream from milk from the farm's own Jersey cows. Right now there are 4 flavours: strawberry, chocolate and vanilla and hazelnut.
On the farm visit you will of course also get delicious ice cream from Lundsbjerggaard.
When
There are farm visits at Lundsbjerggaard every Wednesday from 12 July to 2 August at 10:00-11:00.
Price: DKK 75,-
Practical information
Remember to wear practical clothes and shoes that can withstand a visit to a stable.
Visits to Lundsbjerggaard for groups
Would you like to visit Lundsbjerggaard with your own group? It can be arranged quickly. Home-made sausages and bread can also be served by arrangement. Contact VisitNordfyn at info@visitnordfyn.dk to find out more.