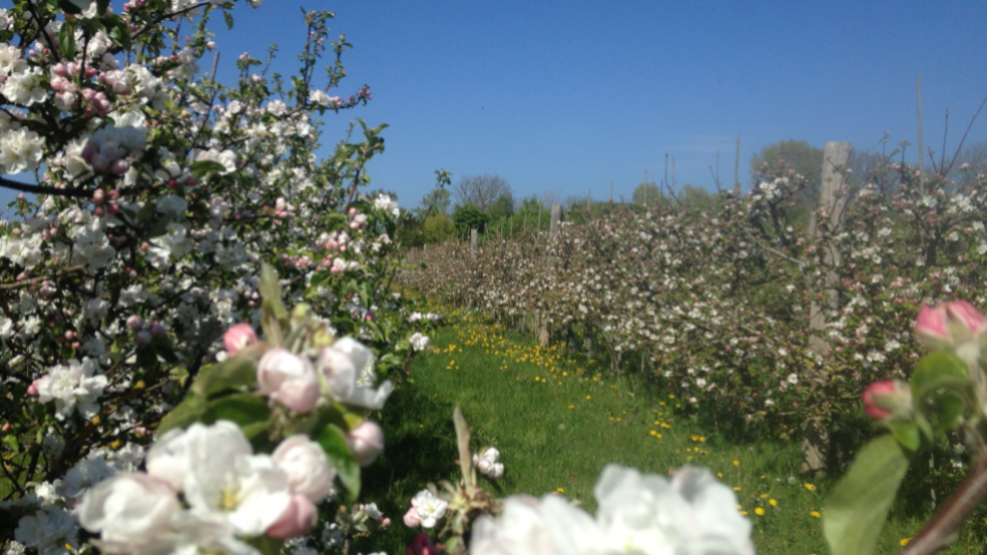 Visit Strynø fruit orchard
StrynØfrugthave is a small biodynamic orchard and juicery. Apples and many other fruits are grown here close to the water. The fruit is used to make delicious juices and musts that are served in Denmark's best restaurants.
At StrynØfrugthave, flavour comes first. You will be surprised by the many different flavours of the many different varieties of apples and other fruit from the orchard. Everything is processed in the small cidery and from growing to bottling, flavour is paramount.
Buy a "Mettes Most" at the street stall, which is open around the clock from Easter to November. Out of season, the cider can be purchased by appointment.
In high season, the showroom is open for tastings of the musts and you can take a walk through the orchard during opening hours.
All the juices and ciders are non-alcoholic, some are slightly sparkling and others are the pure flavour of old apple varieties such as Filippa and Pigeon. It is possible to book a guided tour of the orchard and the cidery, possibly supplemented by a cider tasting; call or write to enquire about the possibilities and prices.
The orchard blossoms in May and there are regular events in the orchard, which are announced on the website and on Instagram.