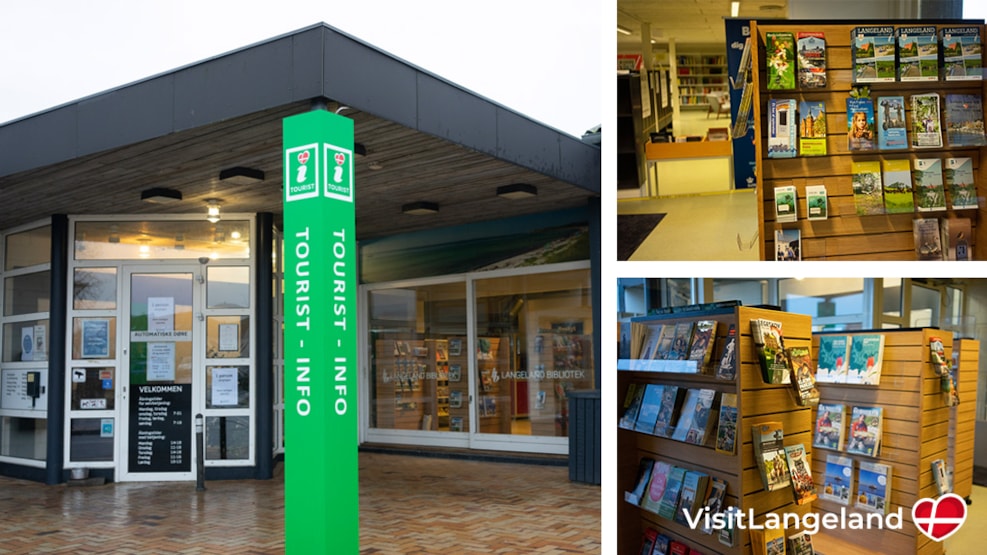 VisitLangeland / Langeland Tourist info
Do you need inspiration for your visit or your holiday on Langeland? Then visit the tourist hub at Langeland Library
Here is self-service and you will find a wide selection of flyers / leaflets and brochures.
Phone +45 20 130 250 and e-mail visit@langelandkommune.dk and we are happy to help you with ideas for experiences that suit you / your interests - whether you are for active experiences along our 152km coast or more relaxing experiences at the many local artists, shops or sights.
At the library you can find a wealth of inspirational materials for your visit to Langeland. There is self-service of the materials. The library also has internet (Wifi), computer and access to print.
Get inspiration online
You can also follow us on Facebook or Instagram, which is constantly updated with current events and inspiration for your visit to Langeland. Feel free to share your photos with us on #visitlangeland or #langelanddk.
Telephone:
+45 20 130 250
The phone is open every day from 10-15
Email:
visit@langelandkommune.dk
Address:
At Langeland Library
Østerport 5-7, 5900 Rudkøbing
Tourist materials - Self-service:
Monday  at 14.00-18.00
Wednsday at 11.00-16.00
Thursday at 14.00-18.00
Friday at 11.00-16.00