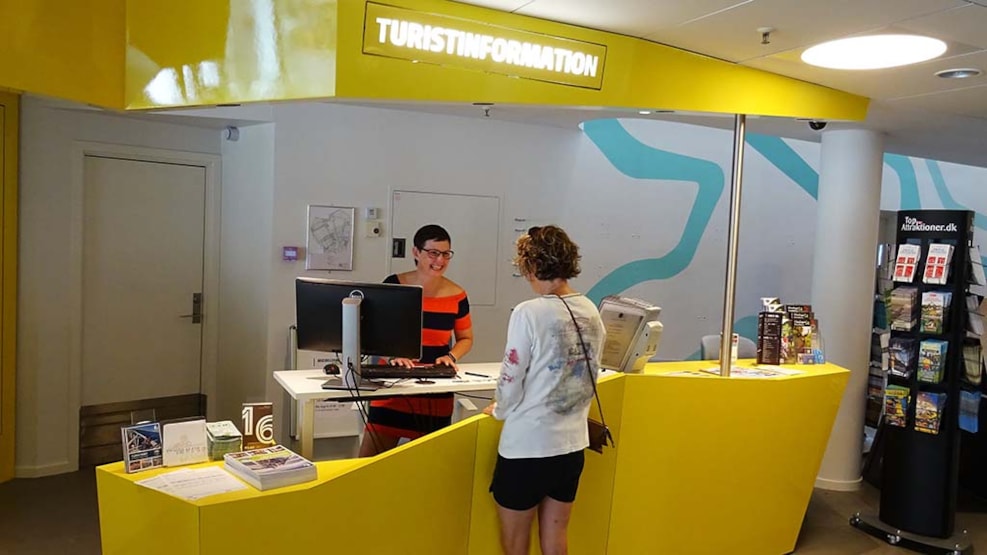 VisitMiddelfart - Tourist information
We want to help make your holiday a fantastic experience!
We have plenty of inspiration and information for both guests and locals. We serve as both a tourist information office and library in one shared space, and inside the building you will also find a cinema, café and restaurant.
You can find inspiration for wonderful experiences and activities in Middelfart and the surrounding area and the rest of Denmark. You can also find information about accommodation and eating options in the town.