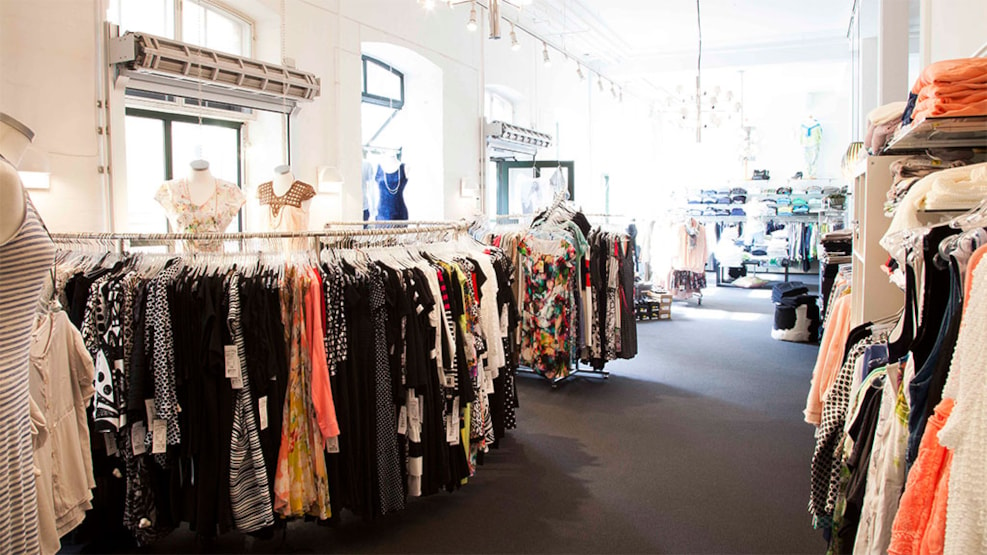 Vivaldi Women's Clothing
Vivaldi is located in the beautiful Brandts Passage. Here you can buy quality clothes and accessories, while the staff provide top-class customer service.
An online and physical store
Vivaldi is an exclusive clothing store that you can find online and as a physical store. The physical store is in the centre of Odense in Brandts Passage. It has an urban atmosphere, as the old quarter has a long history behind it and today houses many different shops. One of these is Vivaldi, where you get top-class service. The staff takes care of your needs, so you can be sure that you will get the guidance that suits you.
Large selection of clothes and accessories
Both online and in the physical shop, you will find a large selection of shoes, bags, belts, jewellery, jeans, and much more. Owner, Birgitte Dyreborg, cares about quality, and the store's selection is the best quality you can get. In addition, the store carries many unique clothing brands, so you can be sure that you will leave the store with a special, unique, and personal style. At Vivaldi, for example, you can buy earrings from Attstone, various beautiful silk scarves, dresses from Bacconi, bags from Bolinder, trousers and jeans from Cambio, jackets from Camel, and many other clothes from many different quality brands. Vivaldi also often runs offers, both online and in the store, where you have the opportunity to make a quality bargain.
Fantastic surroundings
Vivaldi has a unique setting in Brandts Passage. The entire street was once a clothing mill but is now an upmarket shopping district known as the "Latin Quarter". It is therefore only natural that the Vivaldi store is part of this beautiful neighbourhood. Brandts Passage is an oasis in the city centre where you can experience a Latin quarter atmosphere. Shops like Vivaldi contribute to this atmosphere. Before or after shopping, you can enjoy a nice meal in one of the restaurants in the neighbourhood, or you can explore the rest of the area after your visit to Vivaldi.