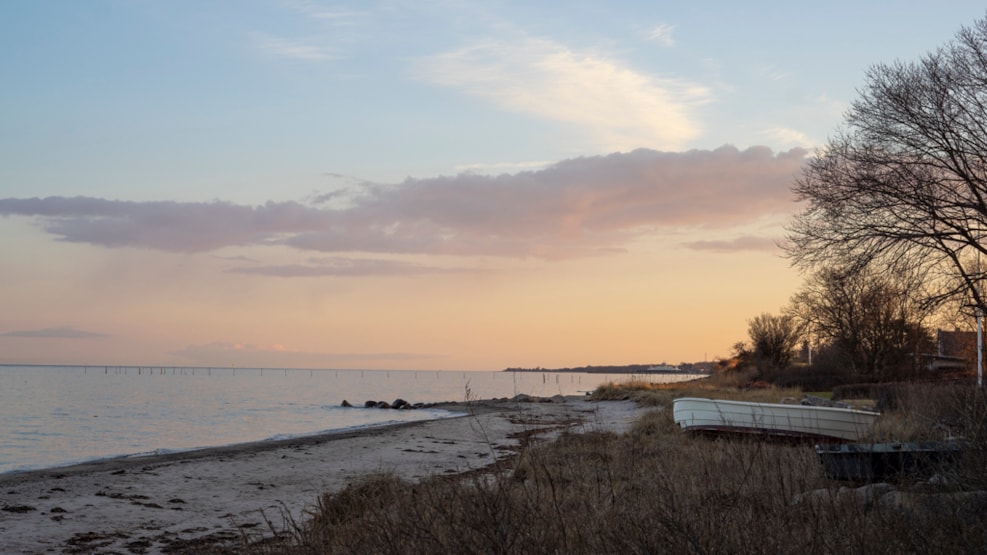 Walk Around Langeland - Etape 1 - 19 km - Spodsbjerg - Østerskov
If you are planning to walk right around Langeland then Spodsbjerg is a great place to start.
If you head south, you can walk along the beach for most of the way.
For centuries waves and currents have eaten away at the coastline, and moved material around so the today the coast runs in almost straight line, with flat sandy bathing beaches and steep, low cliffs.
You will meet few obstacles along the way, but the stream "Tudserenden" that flows into the sea just south of Spodsbjerg can be difficult to cross if water levels are high. If you cannot wade across this stream, it is best to make a detour inland.
Taking everything into account, if a large boulder or stream blocks access along the beach, walk back until you can find a path or road that takes you first inland, then back to the coast a little further along the route.
We recommend making a detour to the manor house of Skovsgaard Gods and visit its café, "Kiss the Frog" activity center and museums.