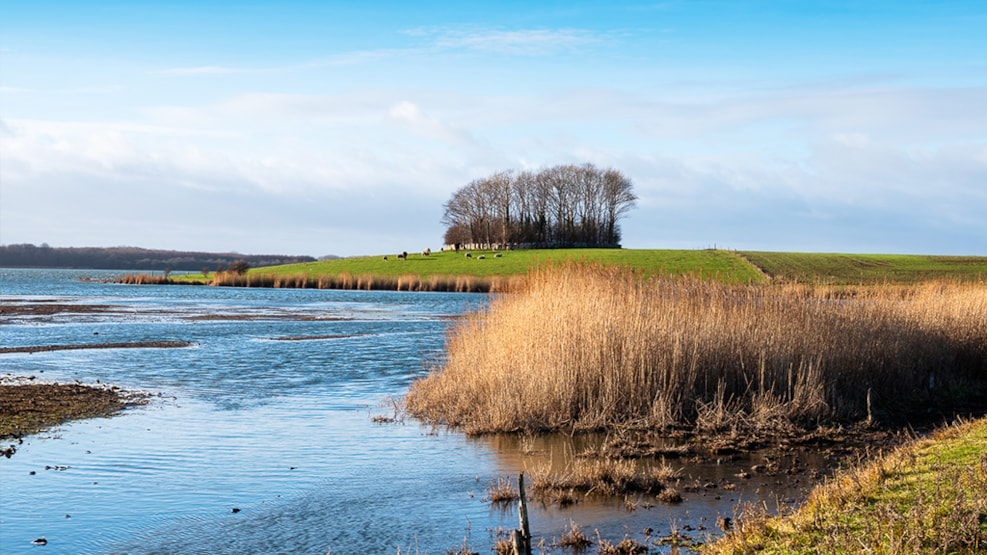 Walk Around Langeland - Etape 2 - 15 km - Østerskov - Bagenkop
Stage 2 of "Langeland Round" begins at the end of the road Østerskovvej, near a recently renovated fisherman's net shed. tIt takes you past a Naval observation station, a wood - Lunden - where you can find simple overnight accommodation, Kelds Nor with its handsome lighthouse, to Bagenkop, South Langeland's popular fishing village and tourist center.
Along stage 2 lie a series of fine, coastal woodlands - Bovballe Wood, Lunden, Østre Gulstav, Vestre Gulstav and Søgaard Skov, all with excellent footpaths. A short woodland walk can make a welcome change form the loose sand and stones you walk on along the beach.
On the south eastern tip of the island you pass Keldsnor Lighthouse and on the way around the south tip you walk along the beachside embankment past the lagoon of Keldsnor, an outstanding wetland area rich in birdlife. Next you pass through coppice woodlands, the cliffs of Dovns and Gulstav Klints, on through a large area with wild horses, climb a couple of Langeland's famous "hat hills" before reaching Bagenkop, a charming fishing village popular with visiting tourists.