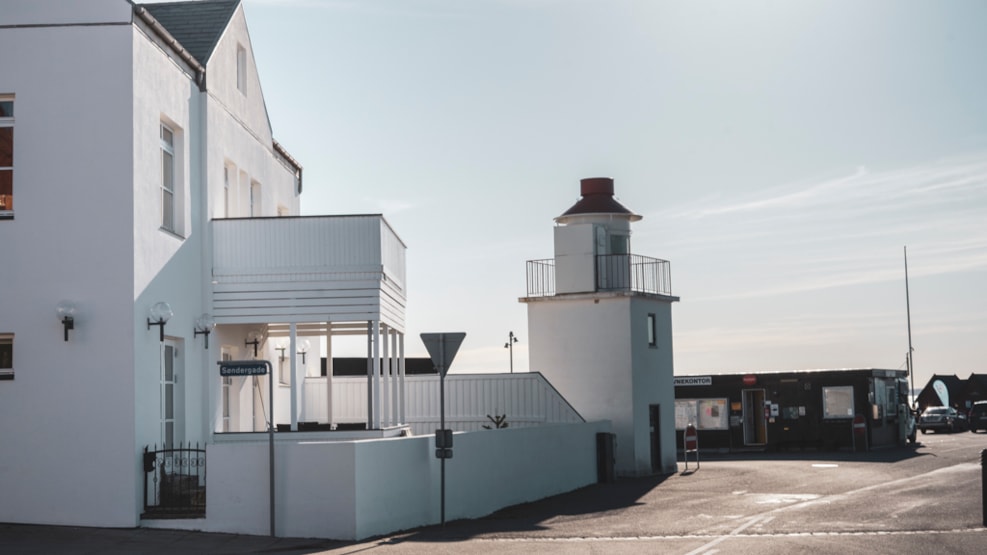 Walk Around Langeland - Etape 7 - 17 km - Korsebølle - Lohals
From Korsebølle Kohave to Lohals you follow the Archipelago Trail long distance footpath which, apart from a few detours, follows the coast. Walking alternatively along the beach over sand and stones or on farm tracks/footpaths and the top of low clay cliffs and manmade dykes.
Stage 7 of Langeland Round begins by the coast at the the end of the road Korsebøllevej. You follow the coast for a few hundred meters, when you will joint he Archipelago Trail (Øhavstien) - a signposted long distance footpath that can take you right around The South Funen Archipelago - and follow it to Lohals. The trail makes a few short detours inland, but just follow the signs. Along the way you will pass places such as the fine campsite at Emmerbølle and the small harbour at Dageløkke.
En route you will come across a couple of picnic spots with tables, benches and information boards telling you about your surroundings.
In Dagelokke Harbour, during the summer, it is possible to stock up with supplies. In the harbour town of Lohals  you can find both good accommodation and dining all year round. Ferries no longer sail to Korsør and Lundeborg, but Lohals is enjoying a renaissance with many activities and tourists.
Stage 7 ends outside the Harbourmasters Office in Lohals.