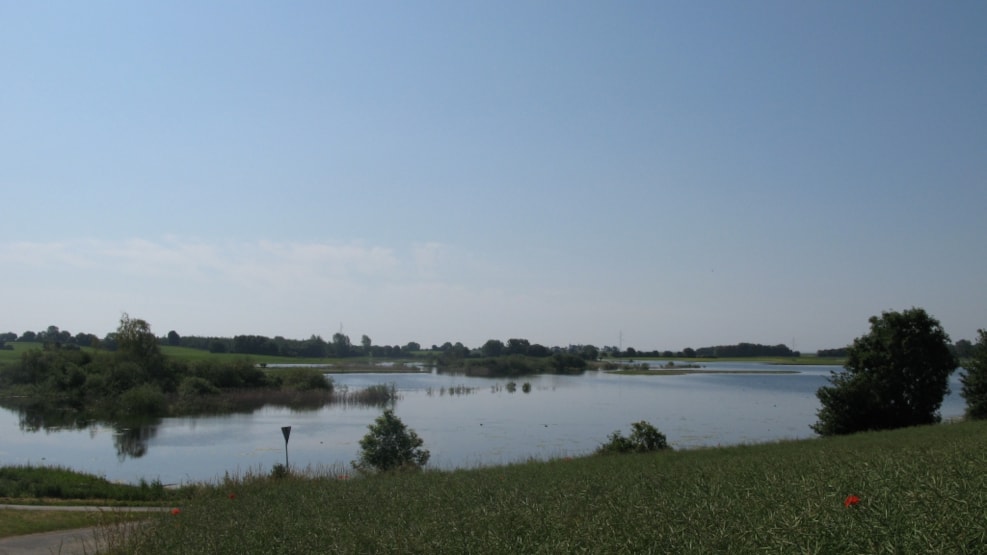 Walk Around Langeland - Etape 9 - 10 km - Snøde Strandvej - Botofte
Along stage 9 stand Langeland's six biggest windmills, that produce a significant amount of energy. You will often see anglers standing in the water, hoping to catch one of Langeland's fabulous seatrout
Stage 9 of Langeland Round starts at the end of Snøde Strandvej. On you walk south along the beach and the farm tracks that run next to the coast, you will pass some fine coastal woodlands and six huge windmills. It is possible to safely pass the firing range area by walking along the beach.
The manor house of the estate Nedergaard Gods was built in 1867. The estate lies a little way inland, but you can catch a glimpse of the house from the coast.
You meet few obstacles along the way during this stage, how shooting  - under controlled conditions - may be taking place at the firing range near Lejbølle. If so simply walk along the beach, or make a detour a little way inland.
Stage 9 ends where the road Botofte Strandevej meets the coast.