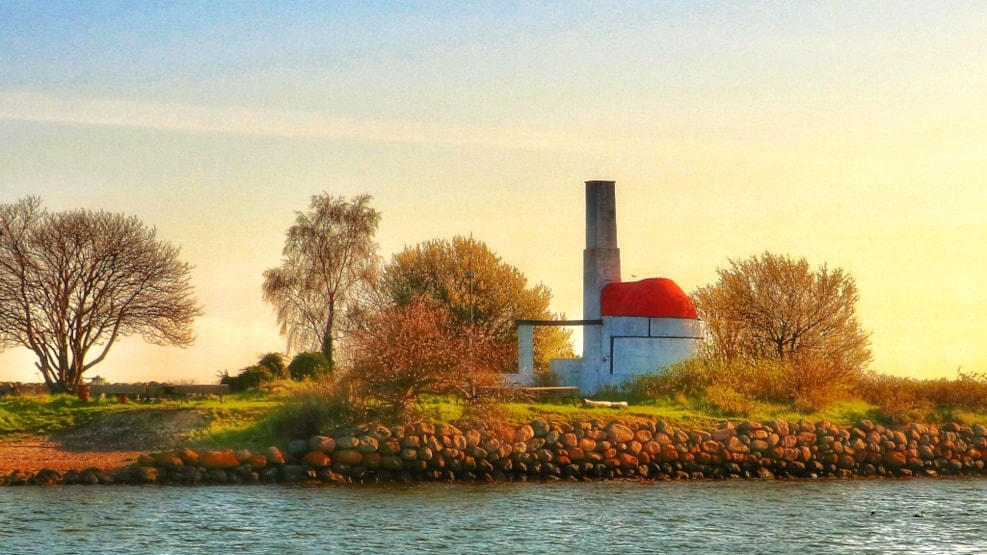 Walk to Frederiksøen and Kalkovnen
A walk over to Frederiksøen and Kalkovnen is both beautiful and educational.
The beach Erik's Hale in Marstal is actually an isthmus that connects Frederiksøen with the rest of Ærø. The isthmus allows you to walk all the way over to the small island that houses Kalkovnen, which you can see when you stand in Sønderrenden at Marstal Harbor.
Frederiksøen was used as a repair place for ships, until in 1863 it was rented out for a lime distillery, and the fine little lime kiln still stands there.
From the parking lot at Eriks Hale and over to Frederiksøen, the trip is approx. 1.5 km.
The landscape you walk in is "alive" and will due to the influence of the sea continue to change shape.
Also keep an eye on high tide; it can be difficult to get home barefoot once the water rises.