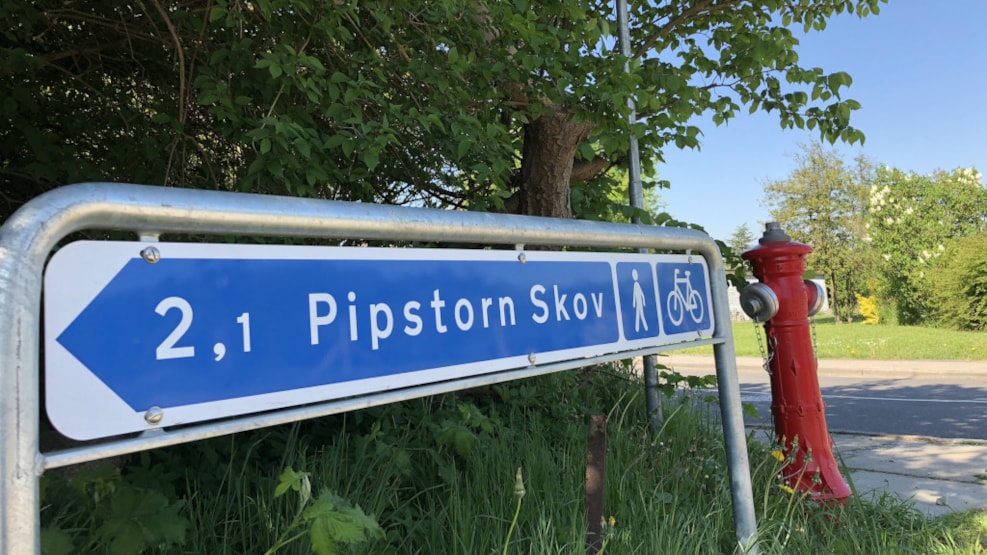 Walking path Faaborg Lucienhøj
In December 2016, the new footpath between Faaborg and Lucienhøj was opened at Pipstorn Forest.
The footpath is 2.1 km. long and goes from Kalekovej at Faaborg Miniby along the veteran railway track to Lucienhøj stepping board. Here you will find tables and benches, but if you want to continue your walk, you can go up to the viewpoint and further into Pipstorn Forest. At the view at Lucienhøj there are also tables and benches, a toilet, parking spaces for cars and busses as well as a campfire.
Faaborg-Midtfyn Municipality has, in collaboration with Holstenshuus, which owns Pipstorn Skov, established shelters, campfires, a small playground for the little ones and a mountain bike course. The brochures 'Pipstorn Skov' and 'Fortidsminder' are available at Faaborg Tourist Office.
With past memories that show traces of 6000 years of Danish cultural history, you can embark on a fantastic time travel on your hike and with the brochures in hand.