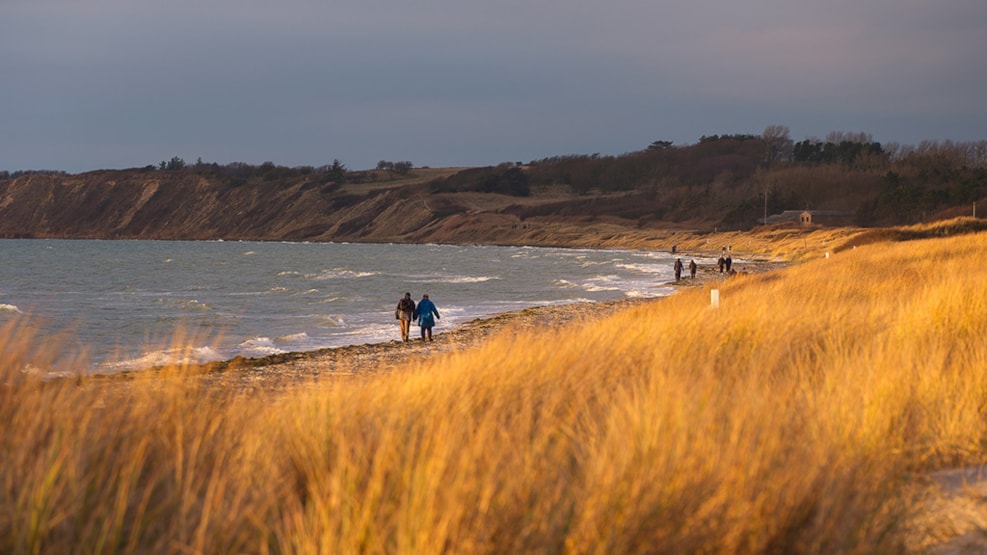 Walking Route: Ristinge cliff and the peninsula
There is access to the cliff and the beach from the parking spaces and trails.
The cliff is an up to 30 m high nature experience stretching along the coast for 2 km. You can explore it on foot. Follow the small path with its view of the beach and the Baltic Sea. Depending on the time of year and the weather, you may see Eider ducks, Brent Geese and sea porpoises. If you follow the path all the way to Ristinge Hale you can see Marstal and the small islets which almost connect Langeland to the island of Ærø. You can take the main road back to Ristinge village.