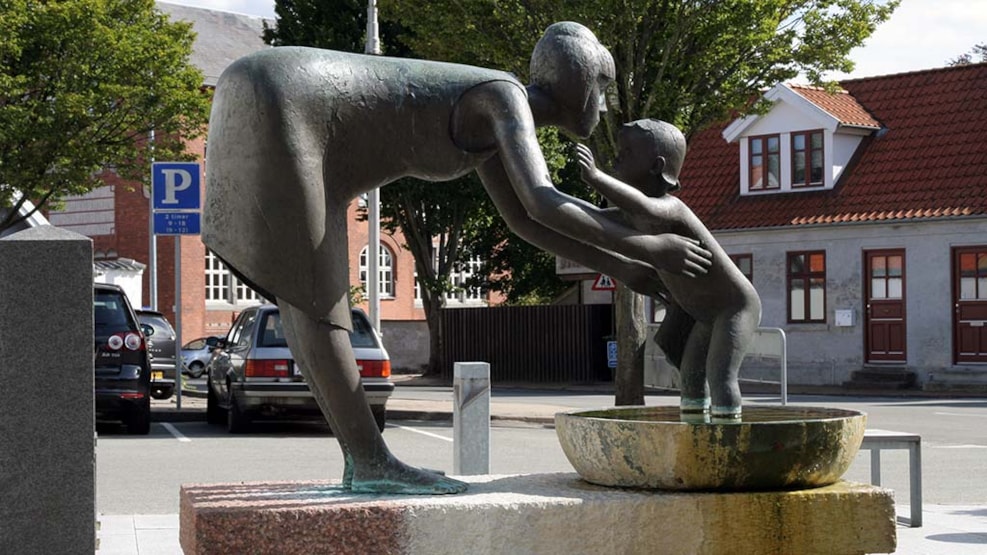 Washing the Child - sculpture in Bogense
The love and tenderness radiate from the figures, even though they are completely cold, for Child Wash is a very vibrant and beautiful sculpture.
A mother lovingly washing her child in front of the townhall in Bogense, and the nice scene has become very popular among both children and adults - perhaps also because children like the small pool with water ...
The statue "Child wash", made by the Norwegian artist Fritz Røed, is a beautiful representation of motherly love.
The bronze statue with a water basin was inaugurated in the year 1970 with a donation from the Albani Fund.
Fritz Røed was a very recognized and popular artist, therefore similar statues of "Child wash" were also placed in Oslo, Bergen and Larvik.