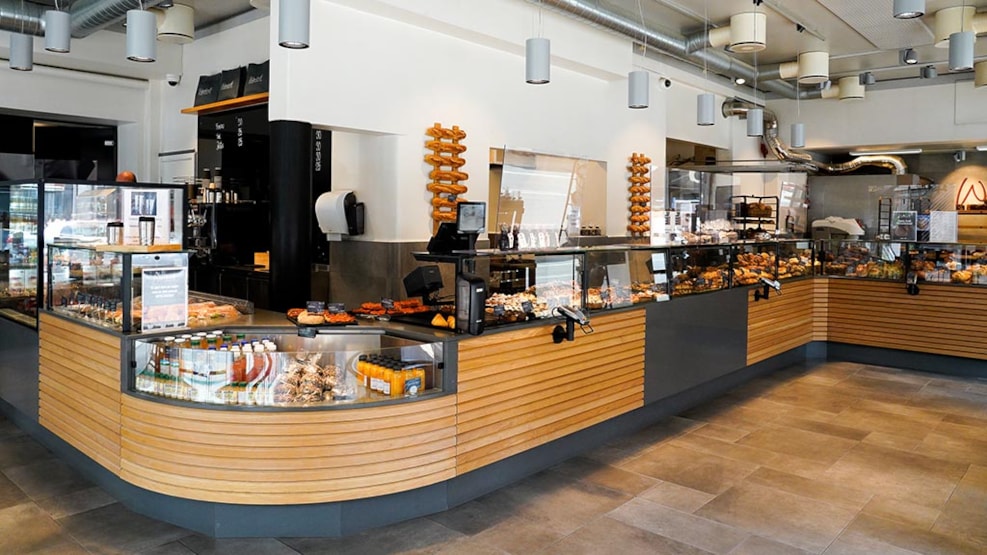 Wendorff Bakery - Quality Breads
Made by professionals
All the bread that leaves the bakery has been in the hands of knowledgeable professionals who are true to tradition and who know what they are doing. Everything is made from scratch - including our sourdough, which is the basis for large parts of our production. The sourdoughs are cared for and refreshed every day - all year round.
We constantly strive to develop tasty healthy bread from proper ingredients that you can eat with a clear conscience. We use no easy shortcuts, no ready-made bread mixes, but make our bread and cakes from scratch. Most of our bread is made without the addition of fats and sugar.
Wind energy
It is important for us to think about the environment in our production. We therefore get our energy delivered from a wind turbine, which is located in Lejrbølle on Langeland. Here we have bought the next many years of electricity consumption in advance.
Locally
Our focus on local raw materials is another way in which we try to reduce our CO2 footprint. We use several Funen suppliers of quality raw materials.