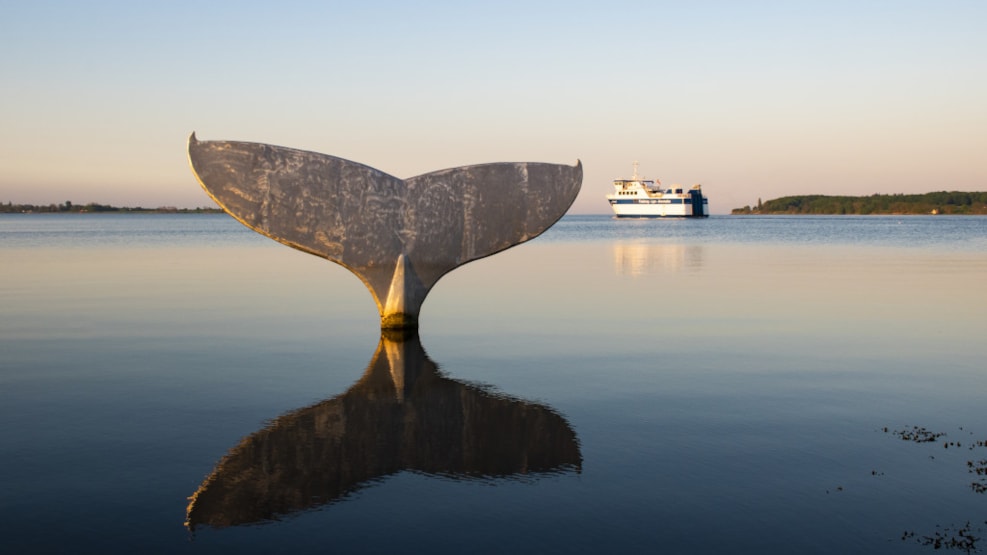 The whale tail
 The whale tail came to Faaborg in connection with the opening of the harbor bath in May 2014.

Suddenly it stood there!

Tommy "Topsvejs" Hansen and Benny "Boomsterk" Rasmussen made sure that in the night's moth and darkness it was placed decoratively near the harbor bath.

The town's citizens loved the whale tail from start and perceived it as one of the city's landmarks.

As suddenly as it had come, it disappeared in September 2019.

"The real Faaborg" and Faaborg-Midtfyn municipality have since then cooperated to get the whale tail back to the city, and on April 3, 2020 the whale tail was again launched in its usual place.

The sculpture weighs 10.5 tons
Width: approx. 6 meters
Height 4.5 meters
The tail itself is aluminum and with a concrete base.