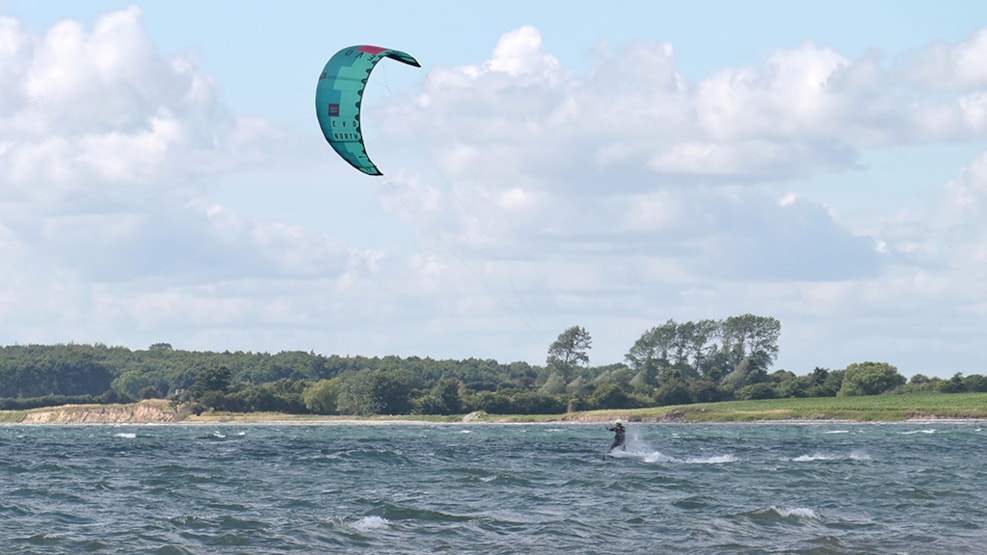 WINDSURFING-spot Føns (by icecream kiosk)
Føns Vig has great potential for sailing trips, with stable winds in several directions.
Føns inlet offers alot of possibilities for sailing in multiple wind directions and stabile winds. During late summer and autumn, there is a fair amount of seaweed. Good wave-conditions with up to 2.5m tall waves at +10 ms. Light surf. Suited for beginners in light winds, but depth increases fast. Parking and rigging possible down by the water. 
Good rigging spaces. This spot is a Blue Flag beach. During the Blue Flag period, consideration has to be shown to the bathing guests. In case of Blue Flag, surfers are required to move outside the designated area. 
By Føns icecream kiosk and Føns inlet, identical water conditions exist. 
Level: Intermediate, expert
Style: Wave, freeride, freestyle, slalom
Winddirection: SW, NW
Easily accessible parking options by the icecream kiosk, right neaby beach and harbour.