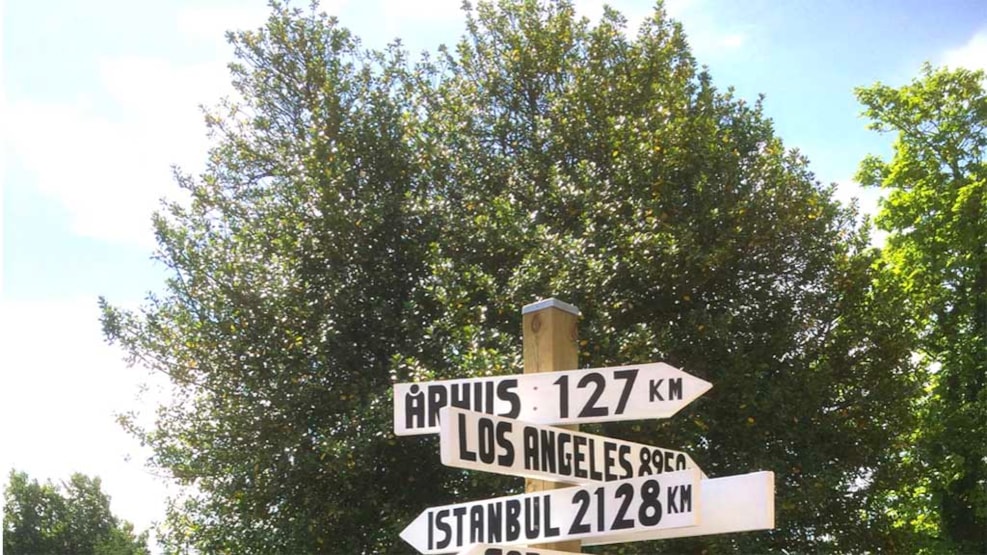 The world's oldest holly
It is said that you will find the world's oldest holly in Bogense - and if you feel like greeting the beautiful old holly, you will find it at Adelgade 58.
In Bogense, you can see the world's oldest holly - it is located in the garden (and grows a little beyond the fence) at Adelgade 58, and you can see it from the Hotelpassagen, where you pass the holly.
The tree is planted by a young tobacco roller who bought the property Adelgade 58 from the hotel owner in 1908, tore the building down and built the current house in which he himself had a tobacco production as well as a shop and, moreover, a small slaughterhouse that was in use until the 1970's.
The holly was planted in 1908, and is now 110 years old and thus the oldest survivor of its species, according to legend. It was listed as a protected tree by the Danish Society for Nature Conservation in 1996.
The holly can be seen in the winter season with a million red berries and is evergreen throughout the year.
Today, there are terraces around and next to the beautiful tree.