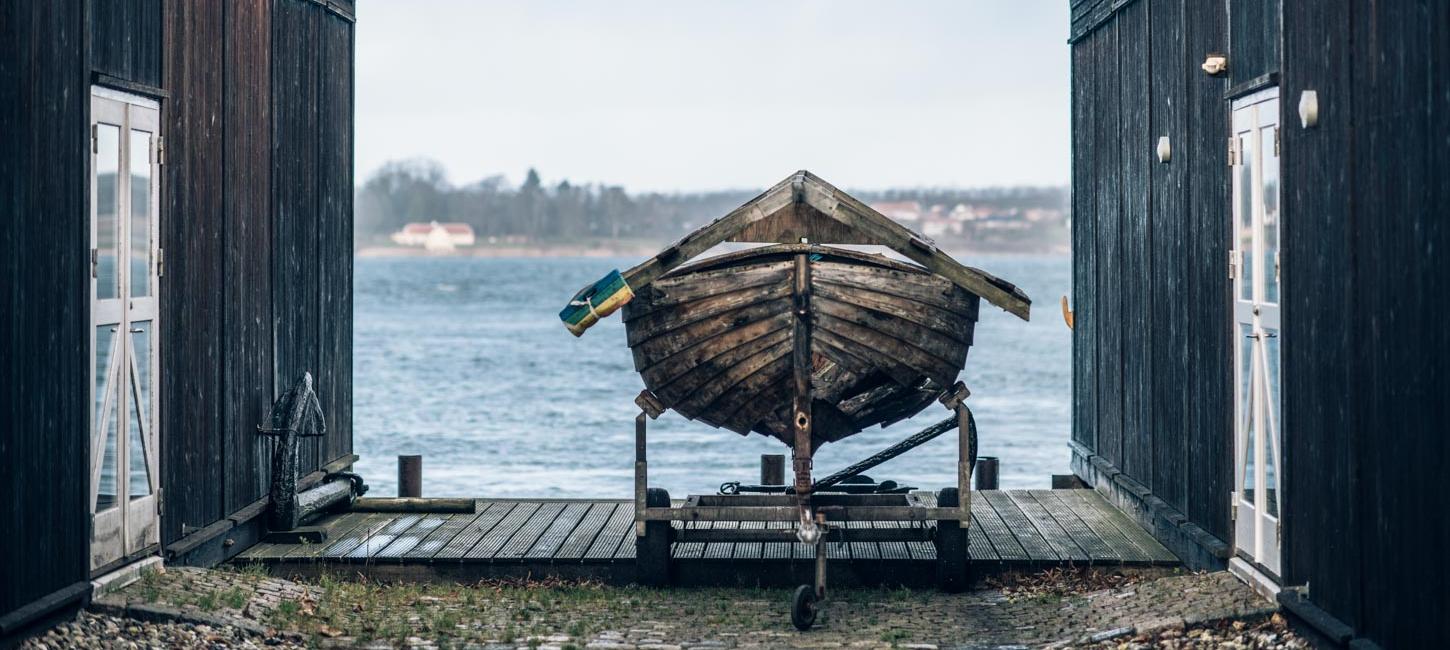 The Baltic Sea Cycle Route Stage 12 - Middelfart - Christiansfeld
ALONG LILLEBÆLT ON THE JUTLAND SIDE – NATURE RESERVE LILLEBÆLT – MILITARY HISTORY IN FREDERICIA – MUSICAL THEATER - KOLDINGHUS – TRAPHOLT MUSEUM FOR MODERN ART AND DESIGN – HONEY CAKES IN CHRISTIANSFELD – WORLD CULTURAL HERITAGE IN THE MORAVIAN TOWN
On Stage 12 between Middelfart and Christiansfeld, you ride through the largest nature reserve in Denmark, Naturpark Lillebælt. It winds its way between Fyn and Jutland, connected by the Lillebælt bridges. The waters of Lillebælt are the focal point for a rich and varied countryside and home to one of the world's most dense populations of Harbour Porpoises. Explore these beautiful creatures on board a Whale Safari from the lovely old port of Middelfart. When you reach Fredericia, you dive straight into Denmark's military history.
Fredericia was, for many hundreds of years, one of the most important fortresses and garrison towns in Denmark. The beautifully-preserved ramparts tell the story of the siege of 1849. On your way into Kolding, you will notice Jutland's last royal castle, Koldinghus. The town is a mix of culture and design with a vault of creative shops and exciting exhibitions.
The stage ends at Christiansfeld, with its yellow brick Moravian houses. In 2015 the town became a UNESCO World Heritage site. Enjoy the coffee, the honey cakes and the tranquility of this stunning place.
Should you wish to leave out Stage 11 on your ride, make sure you still manage to enjoy a whale safari (page 130) and some Bridgewalking (page 127) on the old Lillebælt Bridge. Christiansfeld can also be your start point for Stage 12, which then ends in Middelfart. From here you can continue onto Stage 11 and to Assens.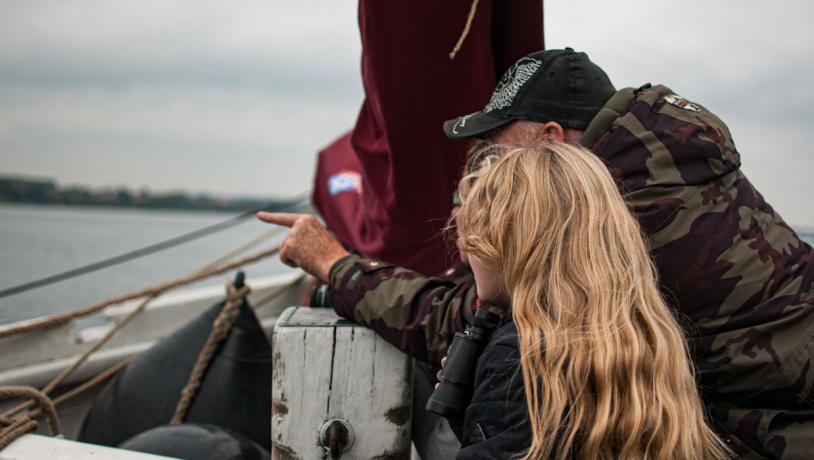 Photo:Kim Kjærgård
Nature Park Lillebælt
Nature Park Lillebælt is the largest nature park in Denmark, with depths of up to 80 metres. It has a unique environment for both fauna and flora. Rest your bike while you enjoy some diving or pleasure fishing. Lillebælt has the world's most dense population of Harbour Porpoises, and you can enjoy a Whale Safari from both Fredericia and Middelfart.
Nature Park Lillebælt is one of the country's most important breeding and resting grounds for coastal birds, with saltwater meadows and coastal wetland regions. There are plenty of opportunities to get close to nature and the birdlife in the nature park, both by bike and on foot. You can also find a great deal of history by Skamlingsbanken or by the Ramparts of Fredericia, and of course stories of Porpoise hunting in Middelfart. Remember to use the nature park respectfully.

For more information go visitlillebaelt.com/little-belt
Fredericia Ramparts
Fredericia is home to Northern Europe's largest and most wellpreserved ramparts. There are bastions, moats, canons, traverses and cavaliers. The Ramparts were constructed in 1650 by local farmers, soldiers and convicts.
One of the most significant victories in Danish military history occurred here – the siege of Fredericia, on 6th July 1849. The Danish assault commenced in the dark of night, out through the portals, driving the Schleswig-Holstein forces away. The ramparts are today a beautiful and natural site.
For more information go visitlillebaelt.com
Koldinghus
Koldinghus is Jutland's last royal castle. The ruins tell the story of the catastrophic fire in 1808. It is most obvious in the newly renovated south wing, which is a unique combination of old and modern architecture.
There are permanent and visiting exhibitions, and the Design School holds its final exhibition here, yearly.
The castle has, through the last 700 years, played an important role in Denmark's history, as both a deterrent and as one of the royal family's preferred castles.
For more information go to koldinghus.dk/uk
Trapholt
Trapholt is the only museum in Denmark where you can experience art, craft, design and furniture design in the same place. The ever-changing exhibitions promote both national and international artists and designers.
The museum has a sought after collection of modern art and Denmark's most extensive collection of chairs from the 20th Century. It even houses the unique summerhouse of the Danish Architect Arne Jacobsen. The architecture is an experience in itself - set in a beautifully landscaped garden, above Kolding Fjord.
For more information go to koldinghus.dk/uk
Christiansfeld
The town of Christiansfeld is a UNESCO World Heritage site with an exceptional atmosphere, whether you are a history buff or just looking for some 'hygge'. It contains the well-preserved, iconic, yellow-stone houses on cobbled street, which Christian VII allowed the Moravian Brethren to build in 1773. Learn more about the Brethren at the Museum and Christiansfeld Centre, or go on a tour around the town and learn why they decided to settle here. Remember to try the traditional honey cakes.
For more information go to visit-kolding.com/kolding/ experiences/christiansfeld-unesco