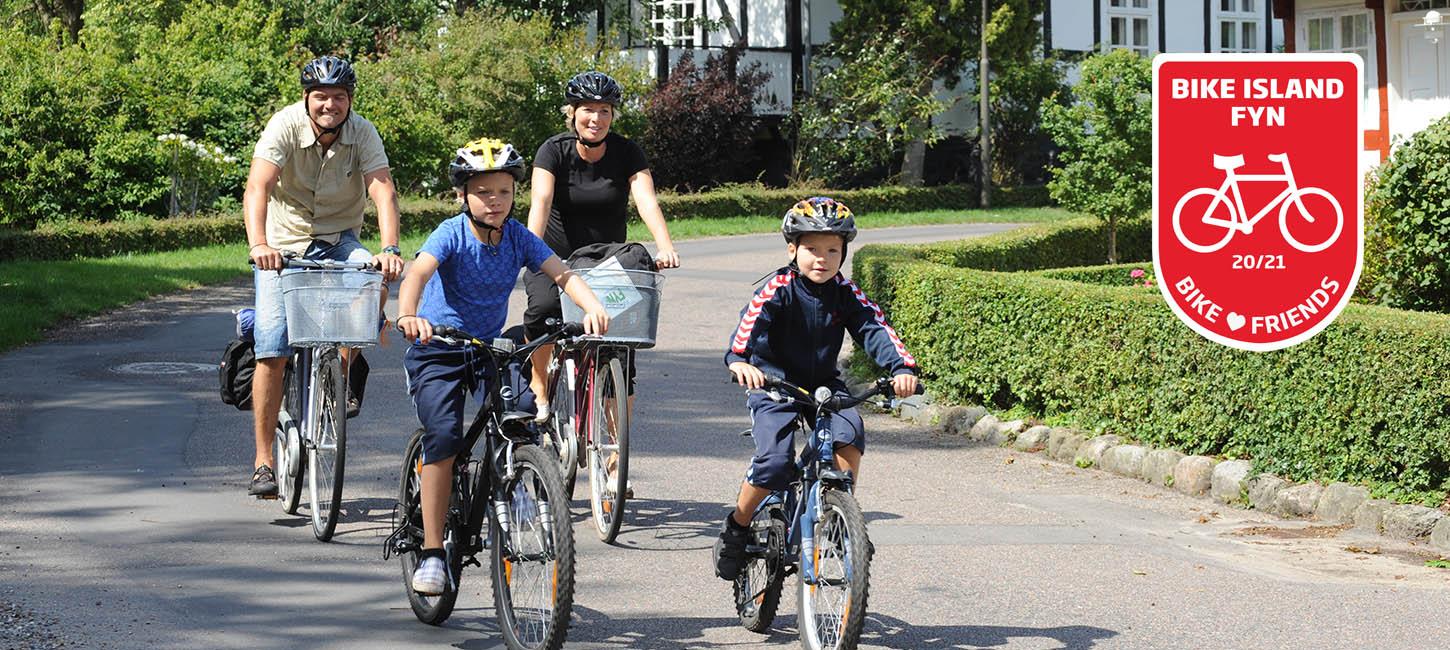 Bike Friends – A helping hand on your cycling holiday
If you're unfortunate enough to have a puncture, or find yourself with an empty water bottle (again!) it's good to know that there's a Bike Friend nearby with just what you need to continue your wonderful cycling holiday on Fyn.
Bike Island is liberally sprinkled with Bike Friends: volunteers who are ready and waiting to lend a helping hand on your cycling holiday. The network of Bike Friends is made up of private citizens, local shops and business, attractions and places to stay that are keen to help and support cycling tourism on Fyn. Within their ordinary opening hours, they offer to lend you the basic tools, etc. you need to deal with "bumps in the road" on your cycling holiday.
As a minimum, Bike Friends give you the opportunity to:
Pump up your tyres

Borrow a puncture repair kit

Fill your water bottle

Use the toilet (or direct you to the nearest one)
Some Bike Friends provide additional assistance, such as:
Buy local cycling maps (or tell you where you can buy them)

Sale of new inner tubes

A bike workstation with a bike stand and tools

The opportunity to charge electric bikes

Sale of snacks and refreshments

Access to benches where you can take a break and eat your packed lunch

To find Bike Friends on Fyn, look for the red "Bike Friends" signs along your route, or find the nearest Friend online at our map here.

The closer you zoom in on the map, the more Bike Friends will appear.
In the top right-hand corner of the map, you can also choose to display service providers such as eateries and places to spend the night.