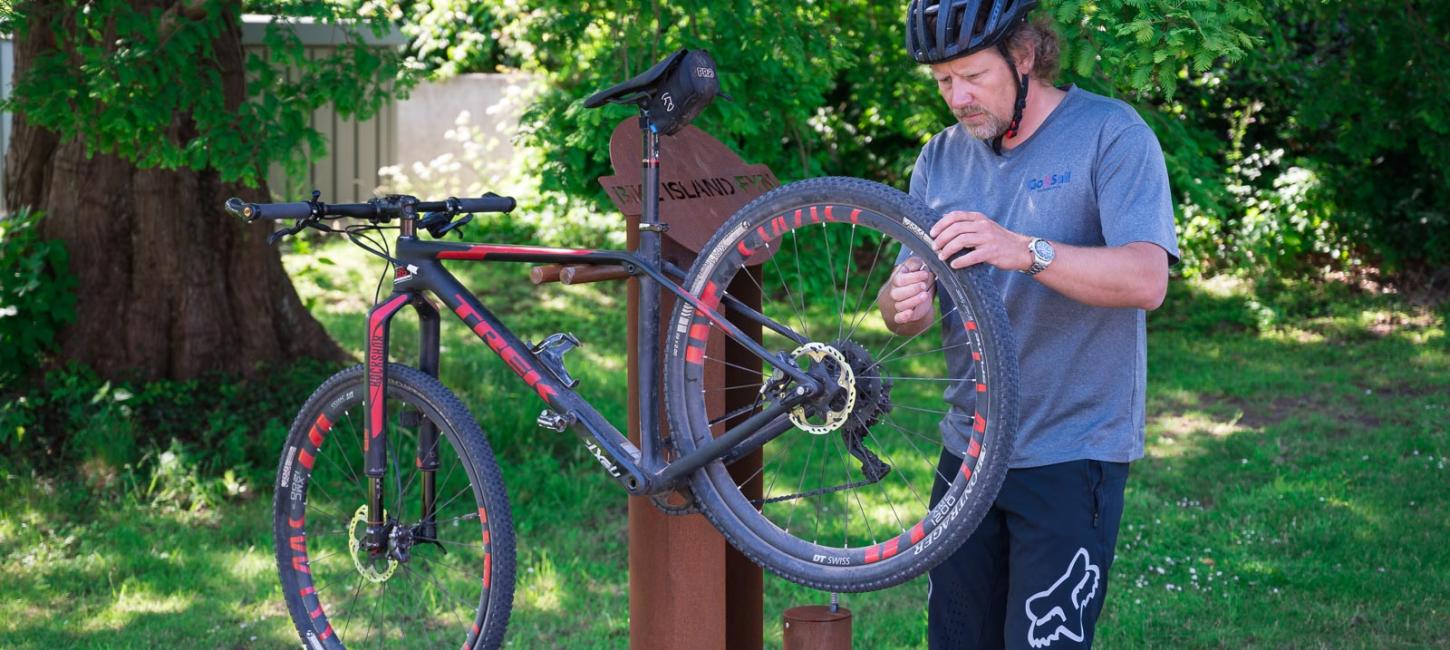 Bike Stations on Fyn
We have made sure that you can feel perfectly safe cycling out and about on Fyn. And if you are unfortunate enough to run into problems , you will find more than 30 outdoor service station for bicycles - also called Bike Stations - that you can use for free.
On Fyn you will find several Bike Stations, which are outdoor service stations for bicycles - and they are of course free to use.
The Bike Stations on Fyn are available in two versions that look a little different, but have the same functionality. Here you can place your bike and use the Bikes Station's tools. There are also an air compressor or pump for your tires and water.
We hope, that the bike station makes it easier to cope with the problems you might bump into on your bike ride.
Map: Bike Stations and Bike Friends
On the map below, you can see where to find Bike Stations (blue tool icons), as well as the almost 200 Bike Friends (red hearts) on Fyn. Click on the icons to find address' and contact information:
Bike Friends
If you aren't  "lucky enough" to puncture near a Bike Station, you can look for one of the helpful Bike Friends. On Fyn we have close to 200 friendly cycling friends who are ready to help you on your cycling holiday. Here you can as a minimum pump your bike, patch up your bicycle hose, fill your water bottle and be guided to the nearest toilet or bike map sale.
You can read more about the Bike Friends here: