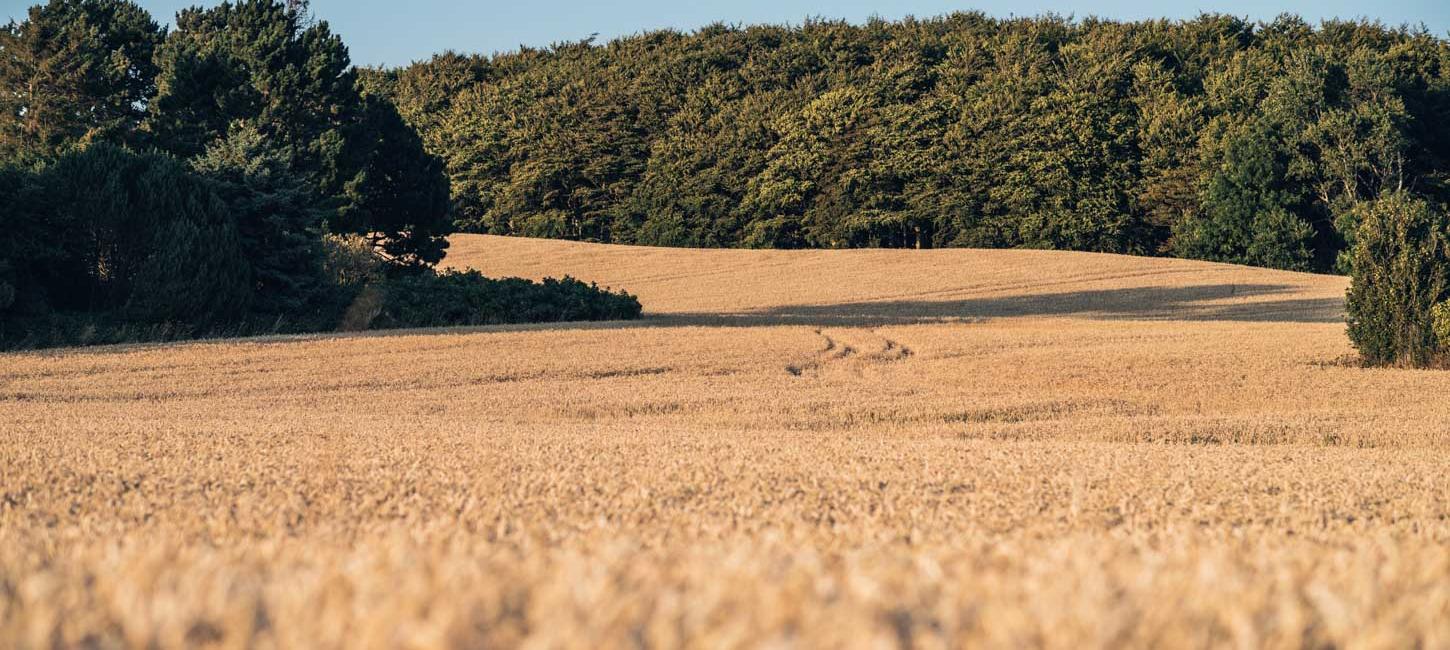 The Castle Route: Lohals-Spodsbjerg
Wild horses, healing plants and an old mill are what you can look forward to on the route between Lohals and Spodsbjerg.
Take a closer look at the stage on the map below. Zoom in and find manor houses, Bike Stations and Bike Friends near the route.
Further down the page you can fin inspiration for experiences along the route.
The stage is 42 km and relatively flat. There are a few parts with gravel but overall, the stage is paved road.
In Tranekær, you must see the beautiful red castle. Park your bike and take a walk in the castle park Tickon where you will be amazed by the nature and sculptures.
Not far from the park, you can enjoy a lunch or refreshment at Restaurant Generalen with Tranekær Castle in the background. The restaurant is open all summer except on Mondays.
Southeast of Tranekær in Stengade Forest you can experience the beech where Oehlenschlaegers  found his inspiration for the national anthem.
If you get tired of cycling, you can change the bike for a segway at Segway Langeland. You can either get a guided tour or ride on a track.
_____
Are you more into digital navigation than following signs along the way? Fear not - You can download the route as a GPX-fil for your navigation, or see the route on the map above. Luckily, the route has signs the entire way, so you can easily drive without navigation.