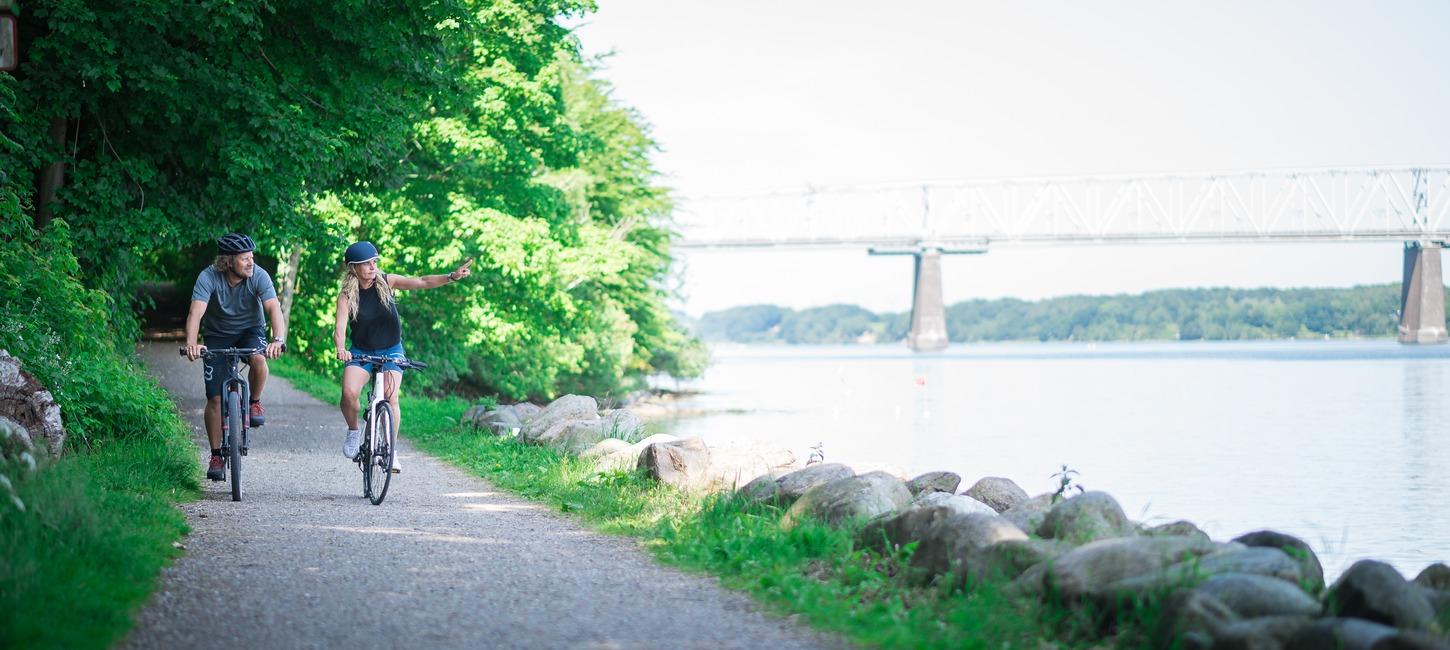 The Castle Route: Middefart-Bogense
The bike ride between Middelfart and Bogense offers whales, pottery and Manneken Pis.
Take a closer look at the stage on the map below. Zoom in and find manor houses, Bike Stations and Bike Friends near the route.
Further down the page you can fin inspiration for experiences along the route.
The 40 km stage is flat with a single climb at Røjleskov. You go off the paved road several places on the stretch.
The route abounds with cozy cottages, sea views and rolling nature that changes with the season.
You can slow down on Strandstien in Strib, and enjoy the view over The Little Belt. If you are lucky, you can spot a porpoise whale in the water.
Get refueled at Samsted or Møllers Fiskehus, which is placed along the route. Or enjoy your packed lunch at Varbjerg Strand while overlooking the sea. 
Take an extra bike ride at Bogense Harbor and enjoy an ice cream or a dip in the clear water.
Bogense town is also worth visiting - Here you can see the peeing boy, Manneken Pis. In addition to First Camp Bogense, there are plenty of accommodation options. Among other things, at Strandlykken B&B and First Camp Skovlund. 
​​​​_____
Are you more into digital navigation than following signs along the way? Fear not - You can download the route as a GPX-file for your navigation, or see the route on the map above. Luckily, the route has signs the entire way, so you can easily drive without navigation.