Stay at castles and manor houses on Fyn
What could be more romantic than a weekend stay for two in lordly chambers at a castle or manor on Fyn? Get access to the beautiful parks and impressive chambers and hallways. We give you an overview of where to stay.
Hindsgavl Castle
The castle is located down to the beautiful sea on the north-western part of Fyn. It is mostly known for its kitchen and its beautiful location, providing you many ways to spend your vacation. Eat and relax in luxurious, historical surroundings.
Hindsgavl offers actual castle holidays as well as shorter stays and mini holidays. Get more info about Hindsgavl Castle here.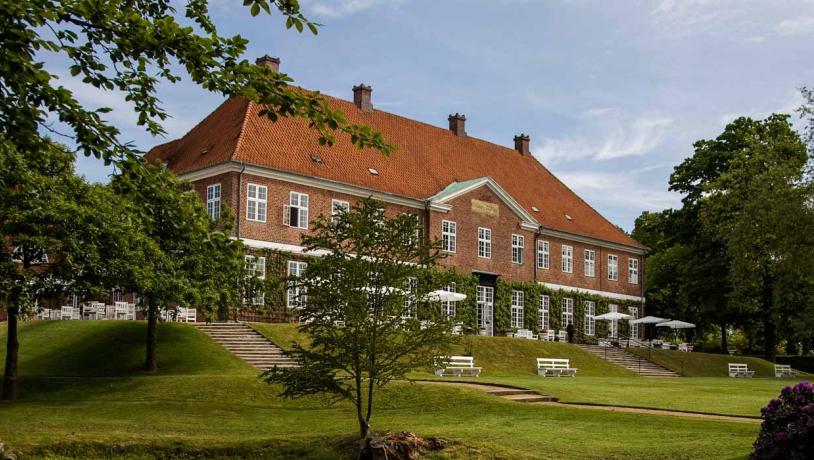 Photo:Destination Fyn
Broholm Castle
You will find Broholm Castle in scenic landscape on the southern part of Fyn. A visit or stay at Broholm is an exciting odyssey through almost 700 years of Danish history.
Broholm Castle offers overnight stays in historic settings as well as exquisite food at the gourmet restaurant. Experience the exciting collection of antiquities in the three-winged museum building at Broholm.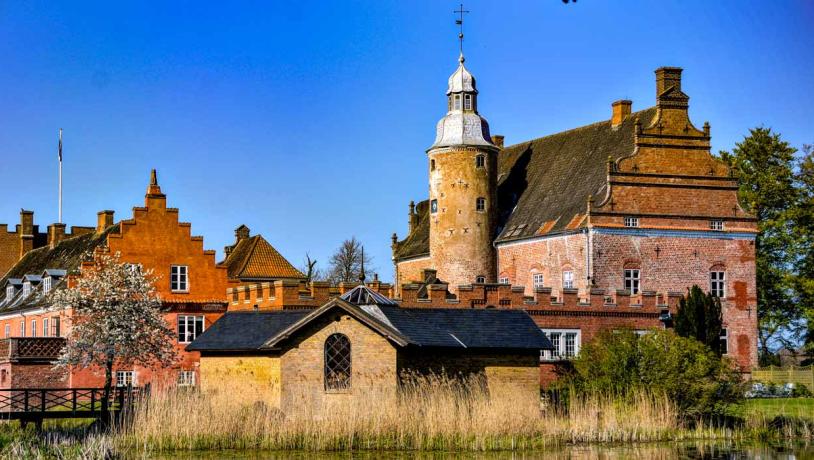 Photo:Destination Fyn
Harridslevgaard Castle
Visit the Renaissance castle Harridslecgaard which is located on the northern part of Fyn. Experience the knights' hall, which is Denmark's largest privately owned knights' hall, and a vaulted cellar from the Middle Ages. 
Take a walk through the scenic surroundings and get the chance to meet a peacock or two. Get more info about Harridslevgaard Castle right here.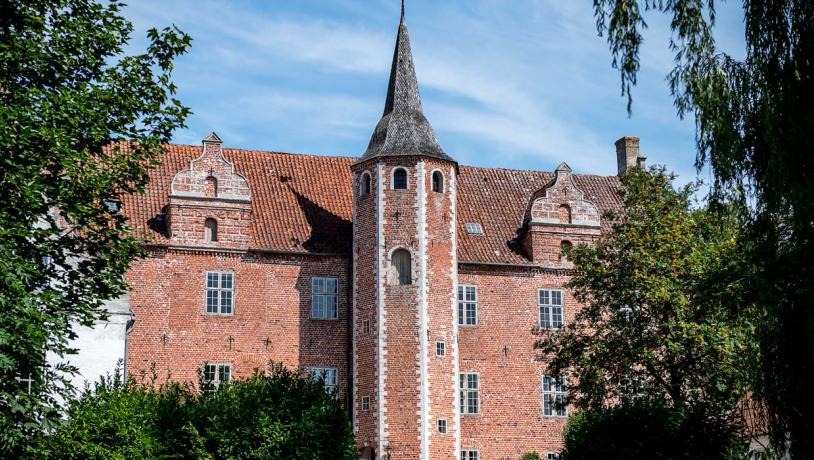 Photo:Jens Wognsen
Hvedholm Castle
The castle hotel is located close to Faaborg Fjord with a breath-taking view of the Archipelago. Today, Hvedholm Castle Hotel houses 63 rooms and suits, a great hall, a restaurant and conference halls. The park has three small palaces that can be rented on a weekly basis, food is not included.
Join a wine tasting which are held every Saturday. Taste wine from the castle's own vineyard in Romania as well as wine from leading wine districts of the world. If you are staying at the castle hotel, the wine tasting is included. Get more info about Hvedholm Castle right here.
Photo:Knud Mortensen
Skrøbelev Manor
Skrøbelev Manor is located on Langeland, an island in the archipelago. Here you can combine a holiday in historic settings with beautiful and luxurious surroundings. On the first floor of the main building you will find seven individually decorated rooms, all complete with double beds, private bathroom and cable tv.
When you arrive at the vaulted gate, you will be welcomed by the beautiful atrium garden. The manor has been completely renovated. Today it appears as one of Langeland's most beautiful buildings. Get more info about Skrøbelev Manor right here.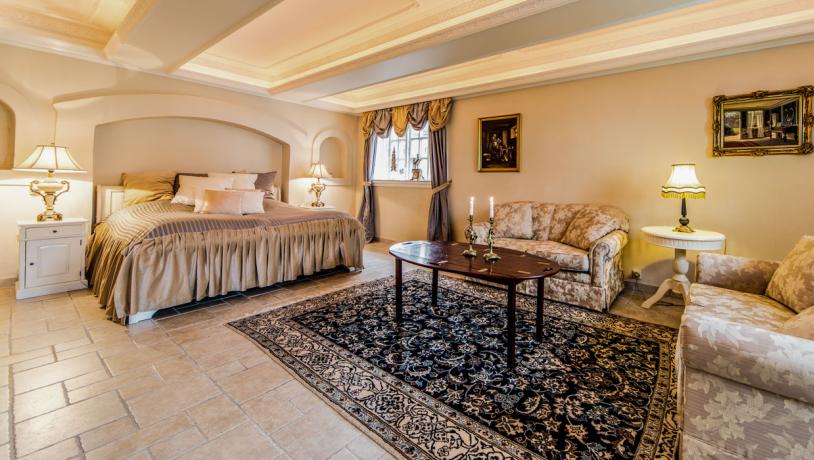 Photo:Destination Fyn
Gelskov Manor
In unspoiled, scenic surroundings in the southern part of Fyn, you will find Gelskov Manor. Take a walk in the manor's big nature garden or visit the idyllic farm shop. The shop offers many beautiful products including antiques and art.
This exclusive Bed & Breakfast offers 13 rooms and 1 suite, each carefully decorated with beautiful antiques. You can stay af the manor most of the year, and it is possible to rent the rooms on a weekly basis. Get more info about Gelskov Manor right here.
Photo:Destination Fyn
Rent an entire manor house or castle
Are you dreaming of a special gathering of family and friends, then renting a castle or manor house on Fyn is an option.
Have a look at the many possibilities