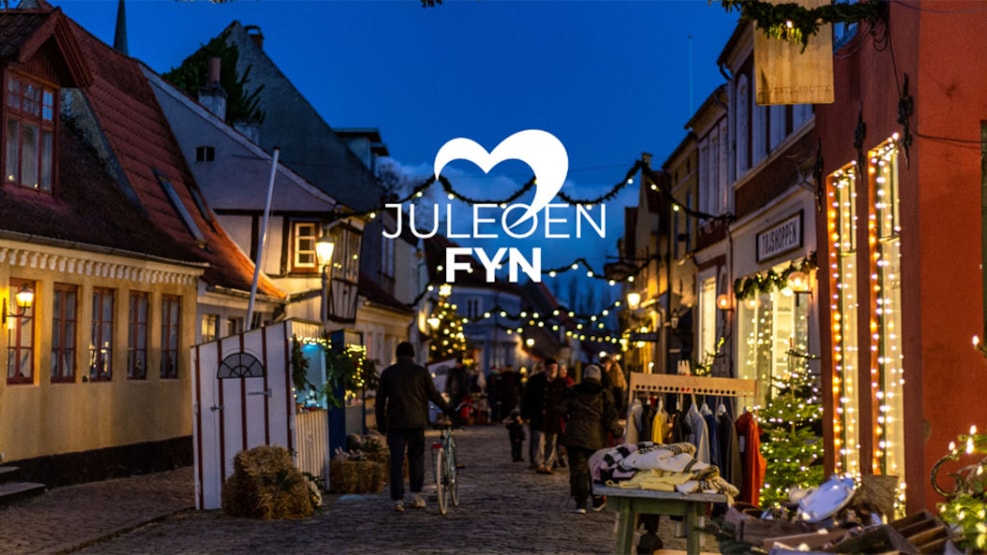 Christmas on Fyn
Christmas on Funen and the Islands
The Christmas island of Funen welcomes you to a Christmas landscape of possibilities! Explore where the Funen Christmas spirit takes place so you can travel on board for magic and nostalgia. There are well-known classic destinations to find and hidden treasures where you'll be drawn into the local Christmas spirit.
Step into a cosy Christmas at Møntergården, where the old buildings are decorated with Christmas lights and fir trees. There is also a Christmas calendar exhibition: Valdes Jul, which takes a close look at this year's TV Christmas calendar on TV2. Or read more about the Christmas adventure at Odense Theatre about Dickens' wonderful story that lights Christmas lights in hearts big and small. For a wild Christmas, Odense Zoo once again invites you to experience a million Christmas lights among the animals. In addition, you are invited to experience the old-fashioned Funen Christmas atmosphere for all the senses in the Funen Village. For the peddler, there is of course also a wide selection of Christmas markets.
The Christmas island of Funen offers something for everyone, young and old. Simply explore and build your wish list of destinations on Funen and the islands through Christmas Island Funen.