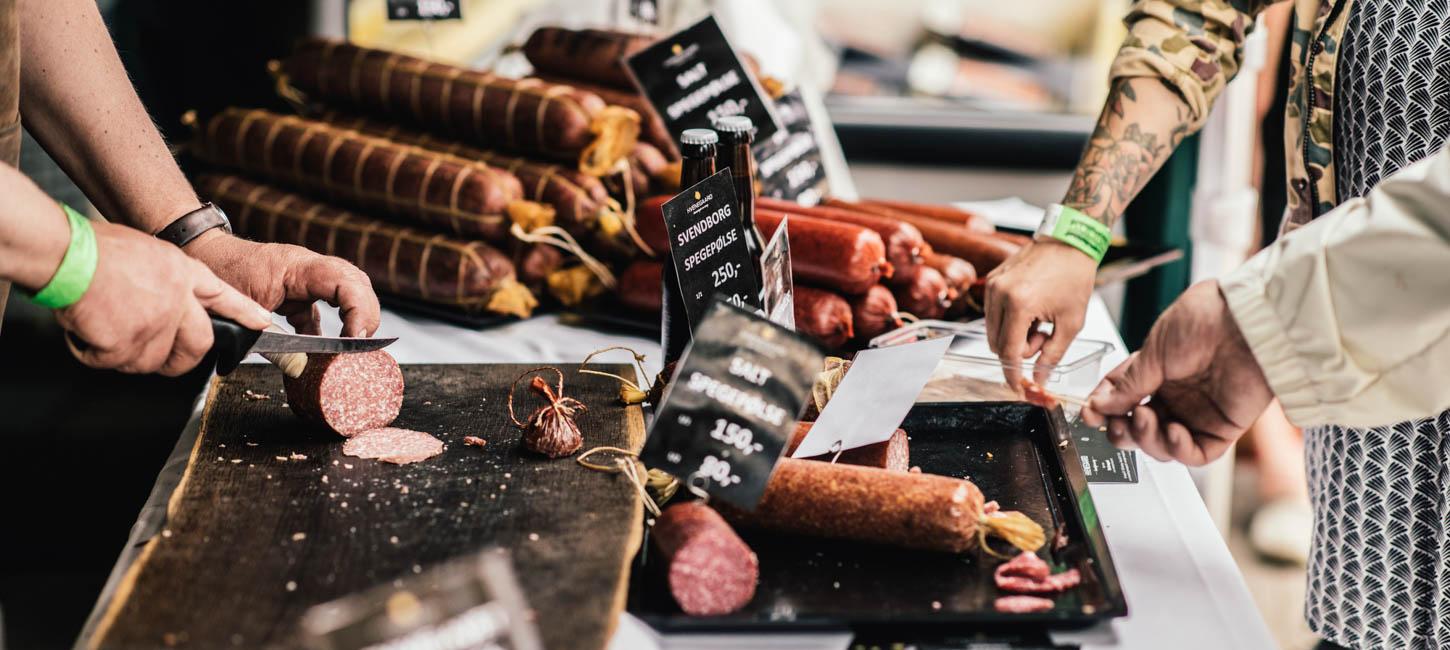 Food festivals
Throughout the year the cities of Fyn hold a number of festivals with food as the main theme. Here is the list of the largest food events of the year.
Heartland Festival
2.-4. June 2022
There are several ways you can experience the food at Heartland. Enjoy a gastronomic top class meal at the Heartland Banquet, hang out at the Tasteland stage, where leading food nerds share their gastronomic knowledge, or explore the festival's many food stalls and restaurants - all serving meals created with at least 80% ingredients from Fyn.
Culinary South Fyn, Svendborg
TBA 2022
The food market held in the centre of Svendborg is the largest Nordic food market, attracting both a large number of exhibitors and thousands of visitors. The market is a feast for all the senses, with treats for everyone's taste buds. The distinguishing feature of this market is the exceptional quality of the ingredients and products.
The Funen Cattleshow
17.-19. June 2022
The Funen Cattleshow offers something for everybody. Pet exhibitions for children, agricultural machines, life style trend, fair fashion show and culinary specialties from the Funen Region.
Danehof in Nyborg
12.-14. August 2022
A delightful mediaeval atmosphere is the order of the day, with authentic stalls, foods and entertainment for children and adults alike when Nyborg revives the old Danehof tradition. Attractions include exciting knights' tournaments at Nyborg Castle.
Kerteminde Cherry Festival
22.-24. July 2022
"Look, listen and taste" are the key words of the Kerteminde Cherry Festival. Three festive days where the people of Kerteminde cherish the cherry through art, music, culinary flavors and entertainment for the entire family.
The Rose Festival in Bogense
6.-7. August 2022
Guided tours of the rose fields, rose decorations all over Bogense, a food market and talks about roses and cultivation.
Lohals' Meatball festival
21. July 2022
Music, Been and - of course - meatballs are the most important ingrediens to a perfekt Meatball festival in Lohals on Langeland. Experience activities for the whole family, as well as the contest for the best meatball.
Apple Festival in Assens
10.-23. October 2022
The festival is a celebration of the healthy danish apple. You can learn more about how to use apples in everyday cooking, and how to make specialties like cider, wine and schnapps. The festival offers exciting experiences for the entire Family.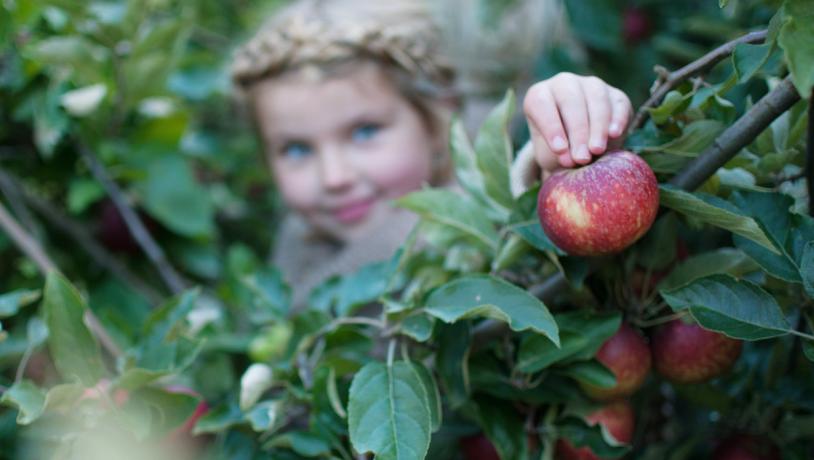 Photo:VisitFyn