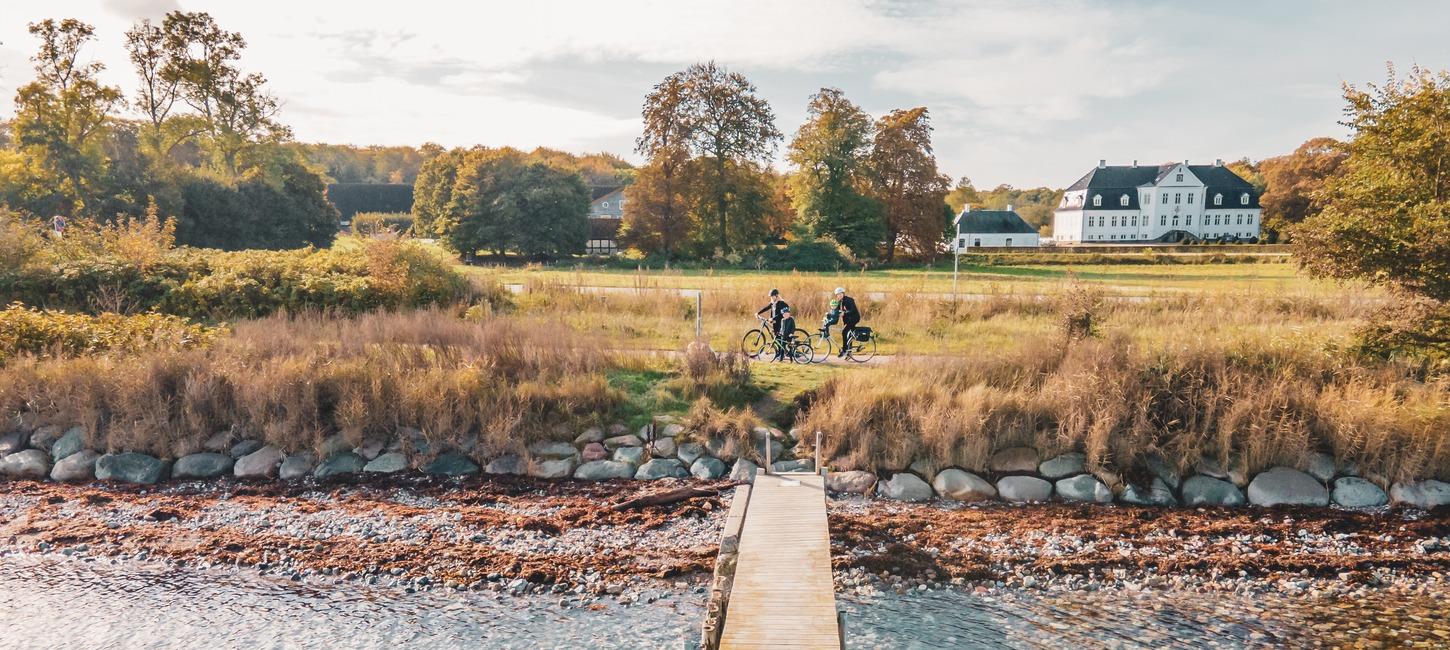 The Castle Route: Kerteminde-Nyborg
Luxurious overnight stays, a fishing trip and a Viking ship are some of the things that the trip between Kerteminde and Nyborg offers.
Take a closer look at the stage on the map below. Zoom in and find manor houses, Bike Stations and Bike Friends near the route.
Further down the page you can fin inspiration for experiences along the route.
The stage is 40 km and apart from a climb south of Kerteminde, there are not many hills on this part of the route. The stage is mainly on paved road.
On the stretch between Kerteminde and Nyborg, you will also pass an area with the exotic name of Siberia - also called Klinten (the cliff), which is also a great fishing spot.
In Nyborg, where kings and queens once lived, you can feel the presence of history around Nyborg Castle and get up close to another magnificent structure - The Great Belt Bridge.
If you want other accommodations, Signatur Hotel Storebælt and Lundsgaard Gods Badehotel Sommers are recommended.
_____
Are you more into digital navigation than following signs along the way? Fear not - You can download the route as a GPX-file for your navigation, or see the route on the map above. Luckily, the route has signs the entire way, so you can easily drive without navigation.