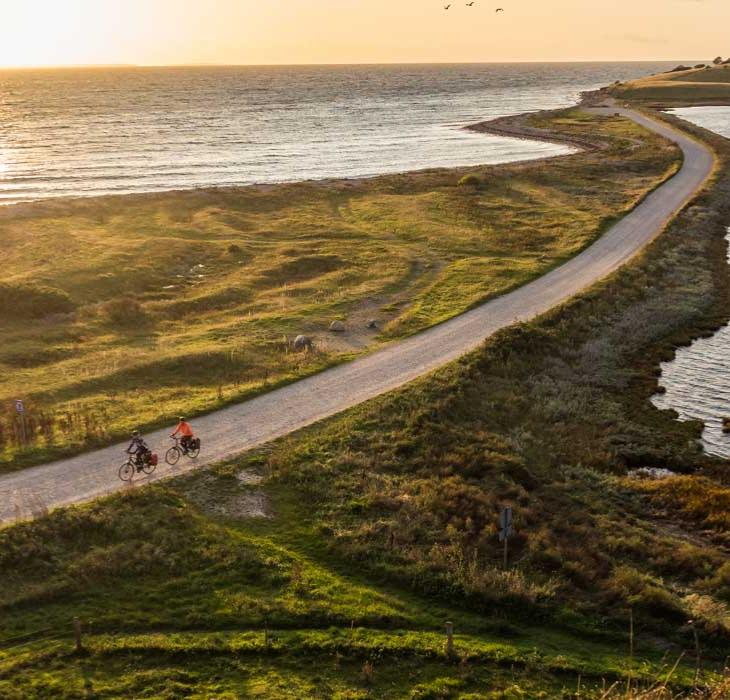 Welcome to
Bike Island Fyn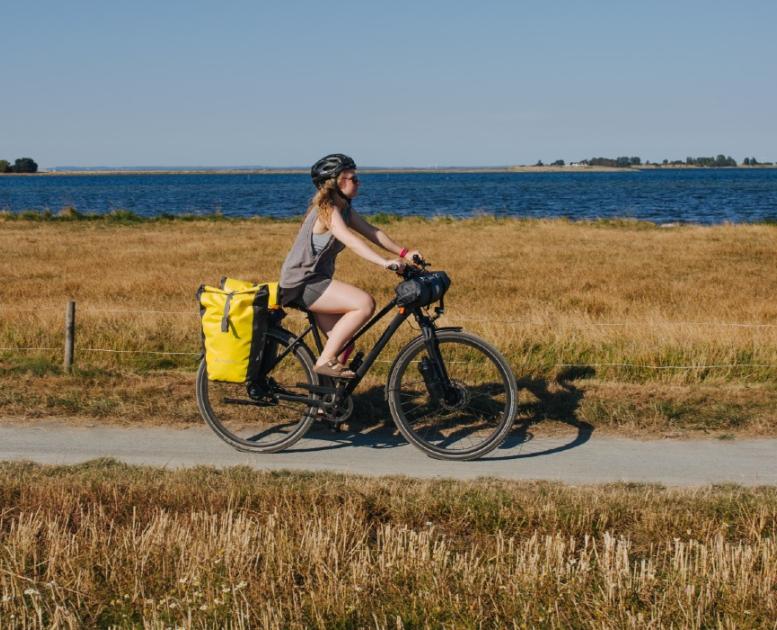 Michael Fiukowski and Sarah Moritz
Looking for authentic cycle-hygge? Then come to Bike Island Fyn!
(OK, we made the word up ourselves, but come on over and find out how accurate it is!) Fully 1,200 km of signposted cycle routes give cyclists of all shapes, sizes and ages the chance to head out into the blue.
Plan for the perfect cycling holiday
Plan your cycling holiday now - then it's easy to let go and enjoy the simple life on two wheels when you hit Fyn.
Swinging into the saddle is the best way to explore the highways and byways of our wonderful island and to experience the best of the best on Fyn.
Narrow or wide - on Fyn you decide
(...if in doubt - we're talking about bicycle tires!)
So whether you have mud in your veins or are bitten by a mad racing bike, there are plenty of cool routes and tracks to frolic on.
There are rides to challenge top-trained athletes, less demanding routes for little legs, and some "down and dirty" stretches for committed off-roaders.
The truth about Bike Island Fyn
Is Fyn as nice as the people of Fyn say? What makes Langeland perfect for race cycling? And why do families with children love to roam around southern Fyn on their bikes? Discover the answers in interviews and blogs from Bike Island Fyn ambassadors and bicycle tourists.