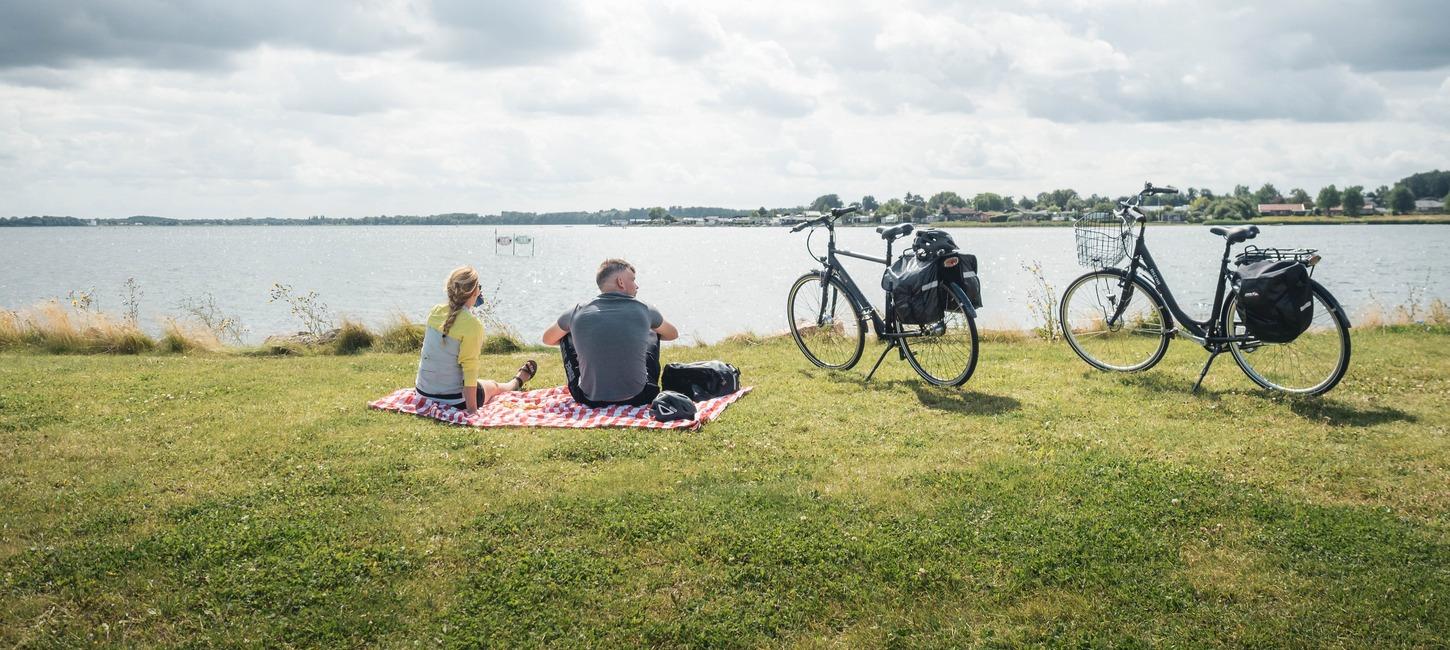 The Castle Route: Odense-Kerteminde
Island vibes, unique nature and a good hill are what you can look forward to when you take the trip between Odense and Kerteminde.
Take a closer look at the stage on the map below. Zoom in and find manor houses, Bike Stations and Bike Friends near the route.
Further down the page you can fin inspiration for experiences along the route.
The stage is 58 km, and you get a couple of good climbs along the way at Stubberup and Måle on Hindsholm. The rest of the stage is relatively flat. The stage is mainly on paved road.
The idyllic stage between Odense and Kerteminde takes you around the peninsula Hindsholm, which is among the areas in Denmark with the lowest rainfal. Besides being a plus for most cyclists, it also creates a unique wildlife and unique nature.
The entire stage offers fine accommodation, tempting farm shops and not least delicious restaurants.
You will of course also pass some of Fyn's beautiful manor houses, such as Schelenborg and just outside Kerteminde is Hverringe - both can be enjoyed from the public road.
​​​​_____
Are you more into digital navigation than following signs along the way? Fear not - You can download the route as a GPX-file for your navigation, or see the route on the map above. Luckily, the route has signs the entire way, so you can easily drive without aiding devices.