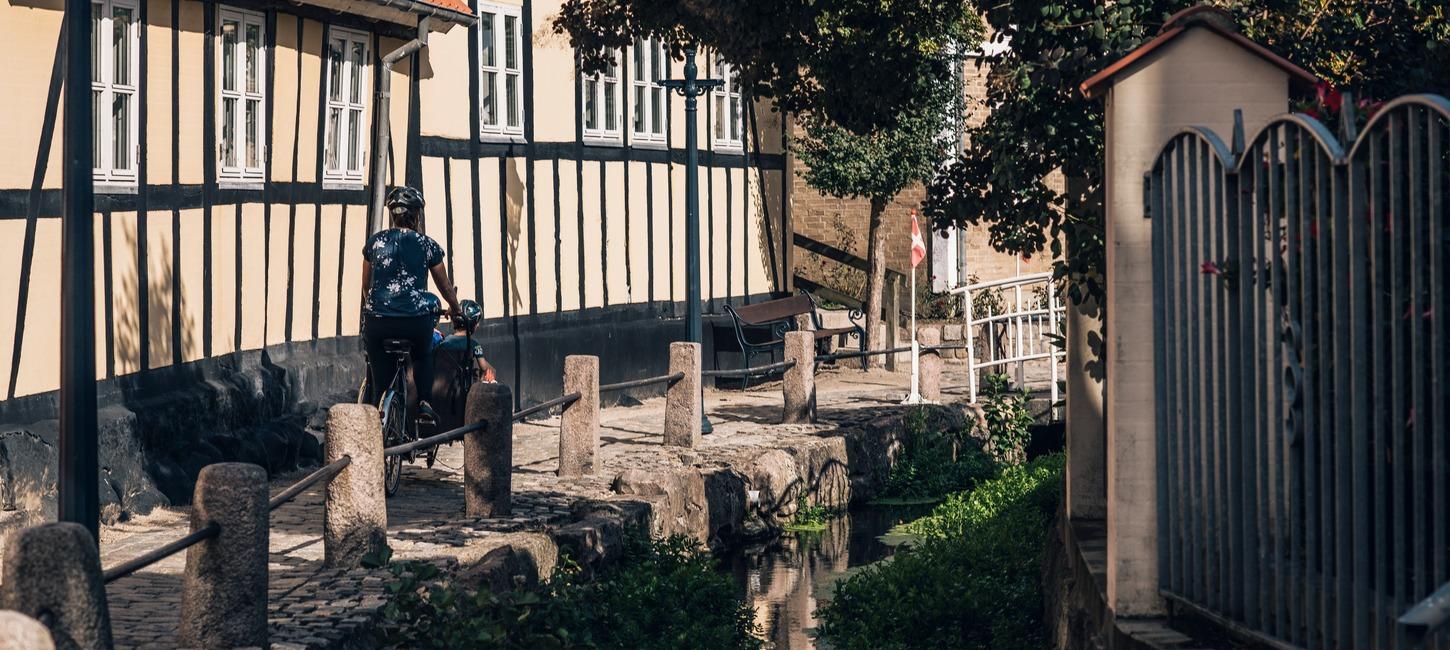 The Castle Route: Bogense - Odense
Photo:
Andreas Bastiansen
Nordfyn offers lots of small treasures - Graveyards, castle parks and a potato museum.
Take a closer look at the stage on the map below. Zoom in and find manor houses, Bike Stations and Bike Friends near the route.
Further down the page you can fin inspiration for experiences along the route.
The stage is 65 km and flat. Along the way there are several stretches where you get off the paved road.
On North Fyn you can sense the presence of history. Take a little detour and visit the graveyard in Skamby or Glavendrupstenen with Denmark's longest runic inscription.
Between the cozy Klintebjerg Harbor and Odense you cycle on a path along the Odense Canal.
There are many other accommodations on the route, among other things First Camp Hasmark Strand and Milling Hotels - Milling Hotels have five hotels located in Odense!  
_____
Are you more into digital navigation than following signs along the way? Fear not - You can download the route as a GPX-file for your navigation, or see the route on the map above. Luckily, the route has signs the entire way, so you can easily drive without navigation.