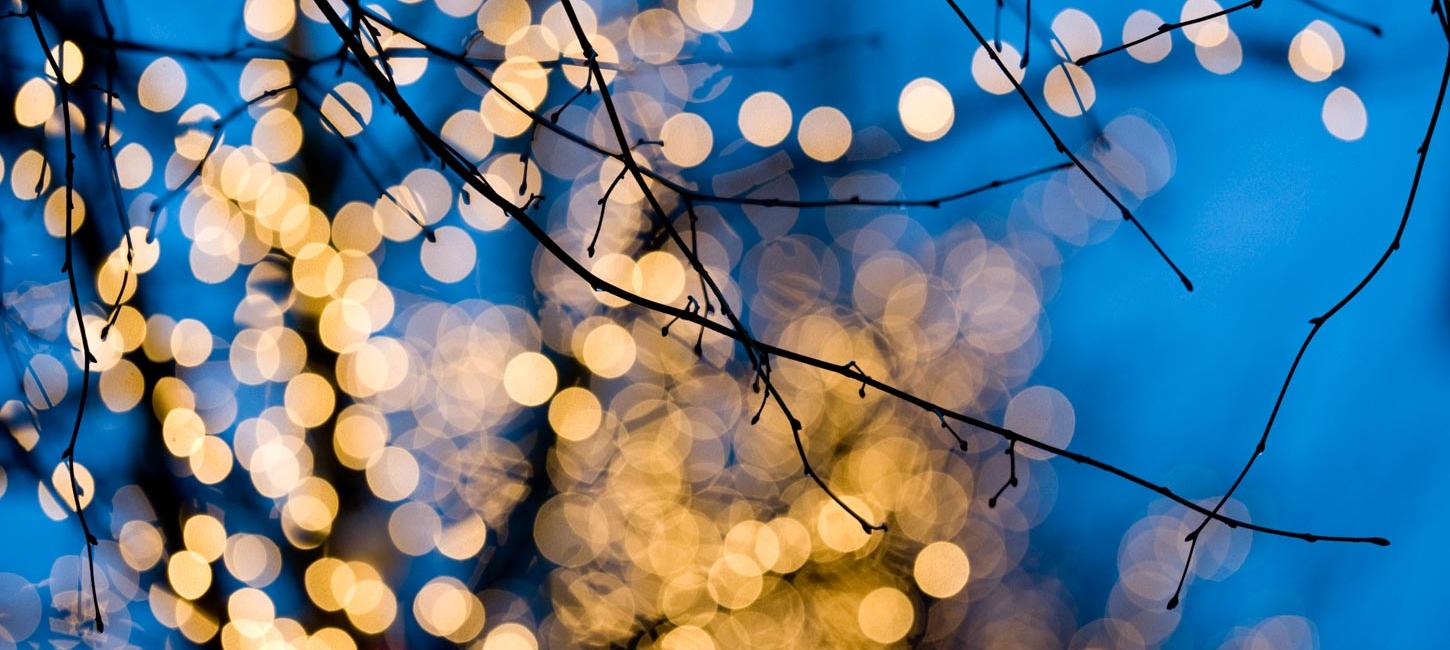 Winter – the season of hygge
Photo:
Andreas Bastiansen
When the temperature starts to plummet and the days grow shorter and shorter, the people of Fyn ramp up the hygge with delicious local delicacies, atmospheric Christmas markets and lashings of quality time. The season of hygge is well under way on Fyn and the Islands!
According to the calendar, winter is upon us. But before you start feverishly counting the days until spring and the re-emergence of green shoots and the warmth of the sun, let us take a moment to remind you of the delights that await you on Fyn and the Islands during the season, when the concept of HYGGE is writ large in boughs of holly and fairy lights.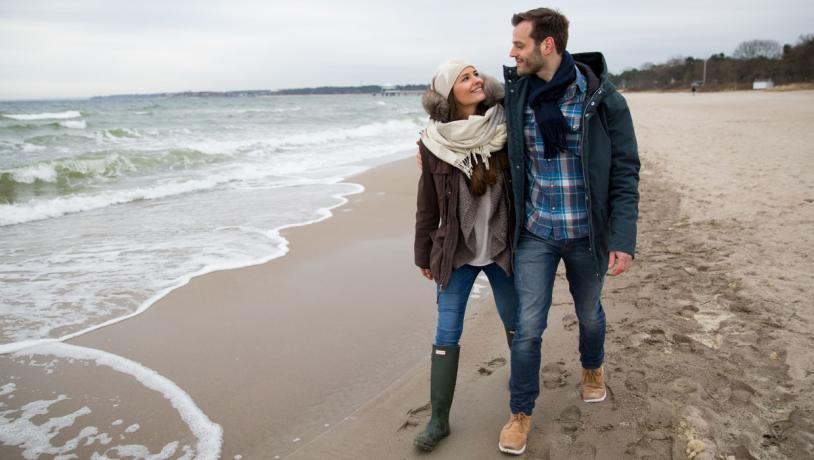 Photo:Destination Fyn
Hygge - more than just a buzz word
Hygge isn't a new word in the Danish language. It originated from old Norwegian, where it started out meaning something like "to care for something or someone" and later it translated into "well-being." And from there it got the meaning we know today: to feel comfortable and safe, creating a warm atmosphere and enjoying the good things in life with good people or by yourself.  The word first appeared in Danish writing around the end of the 18th Century and the Danes have embraced it ever since. For them, it's much more than just a word. 
Winter - and especially Christmas - is the high season of hygge. The winters in Denmark can be both long and dark - but no need to worry - the cure for that is of course hygge.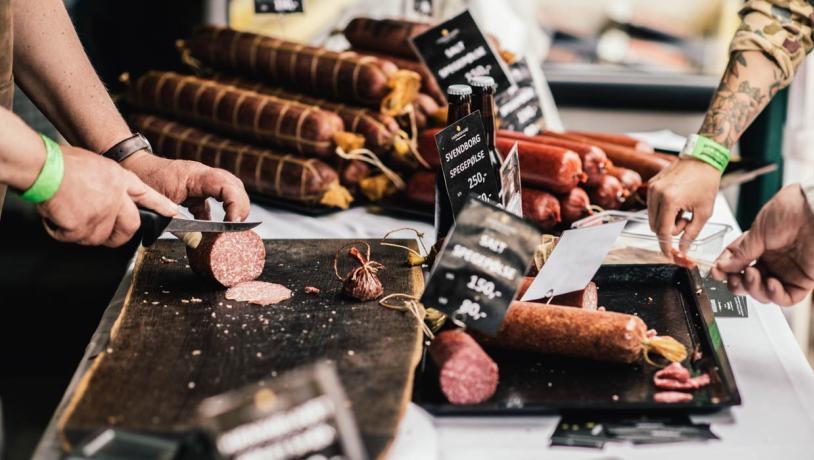 Photo:VisitFyn
The way to authentic hygge is through the stomach
Winter is the season for some of the most traditional and heart-warming celebrations and get-togethers of all, including Christmas parties, Christmas dinner with the family and New Year's Eve. In many cases, a trait shared by all these festivities is a good, filling meal. So it's certainly no drawback that we're located in the epicentre of Denmark as regards delicious local ingredients – namely, Fyn.
This means that the next time you're getting ready for an evening of hygge with friends and family, there's every reason to check out some of the food markets on Fyn. You're sure to find all the fresh vegetables, aromatic winter fruits and tasty, locally sourced meat products you could wish for.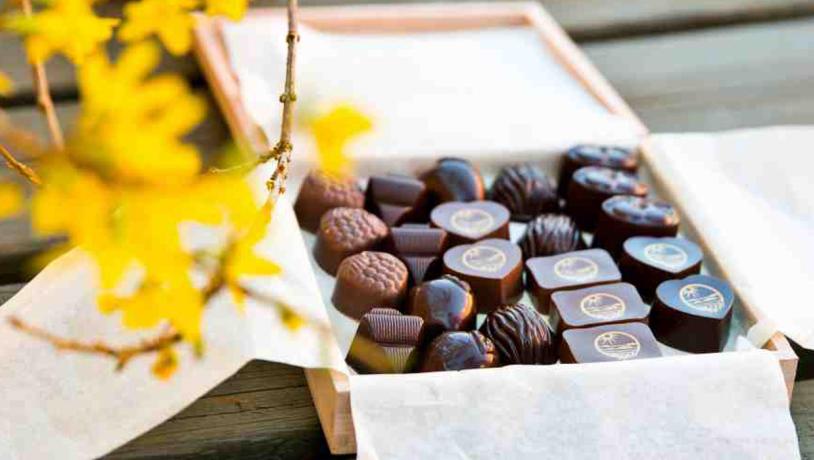 Photo:VisitFyn
Local delicacies of the finest quality
Need a gift for your next party? Then it might be an idea to explore the list of Fyn-based chocolate factories and micro-breweries. These local outlets supply more than just top-quality specialities. There is more than a fair chance of running into the slightly geeky and ultra-dedicated owner-operators, who are rarely reticent about sharing samples of their wares, accompanied by a host of fascinating tales from behind the scenes.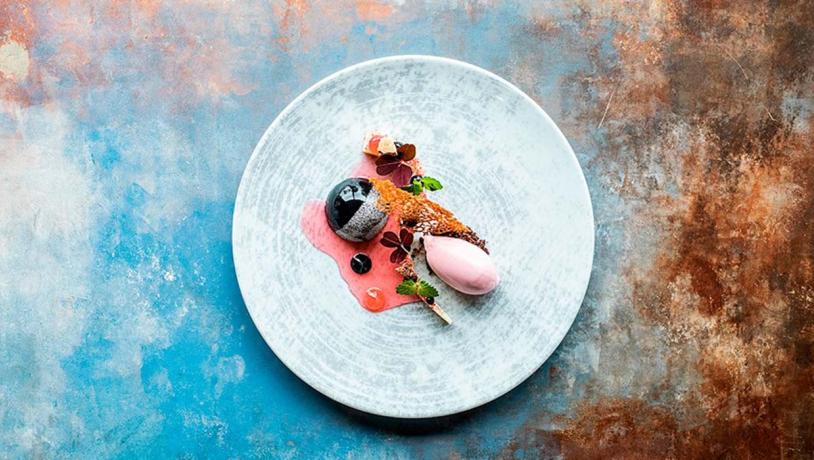 Photo:Destination Fyn
Enjoy seasonal ingredients at the finest restaurants on Fyn
Winter is the season for hygge at home – and it's also the ideal time to delve into the rapidly developing culinary scene on Fyn. The Danish Good Food Guide (Den danske Spiseguide) has just published its recommendations for 2020, which include references to the best restaurants on Fyn. With this list in your pocket, you're sure to find your way to a string of unforgettable gastronomic delights.
Do you want a hint of Christmas for your next night out? Then look for the Christmas menus at the local restaurants on Fyn. You can be sure of finding both classic Danish Christmas dishes and new interpretations of familiar and indispensable elements such as duck, creamed cabbage and Danish rice pudding.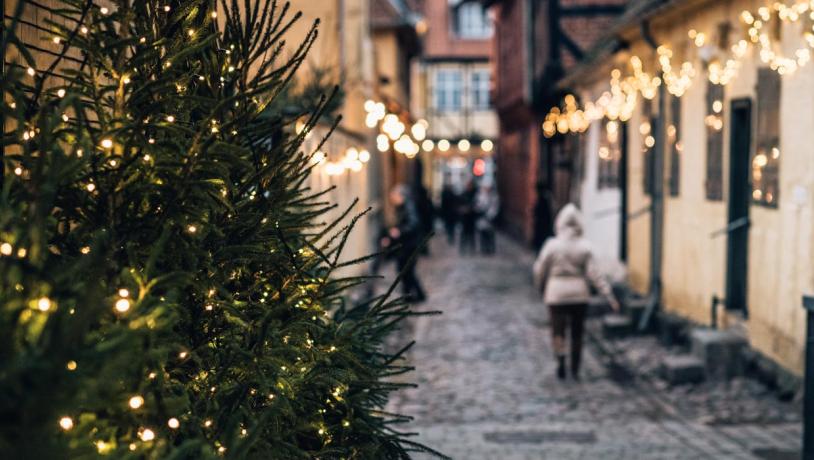 Photo:Andreas Bastian
Authentic Christmas ambience on Fyn
Are you the sort of person who secretly starts listening to your "Crooner Christmas "playlist in early November? Then get ready for a generous helping of genuine Christmas nostalgia in the market towns of Fyn, and in many of the castles and manor houses on the island.
Starting in the middle of November, you'll find traditional and modern Christmas markets taking place all over Fyn. Make the most of the opportunity to buy unique Christmas presents and local specialities for your Christmas dinner, or simply to breathe in the scent of roasted almonds and mulled wine.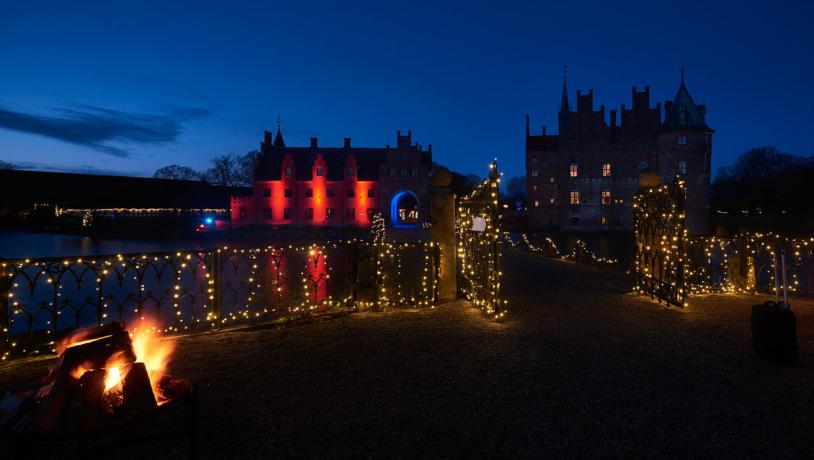 Photo:Destination Fyn
Sparkling Christmas events large and small
During the dark months of the year, we could all use an extra burst of light. This is where the market towns and idyllic villages of Fyn come into the picture with their deep-rooted traditions for decorating their streets with sparkling Christmas lights. The unveiling of the lights – and, in particular, the communal Christmas tree –  generally takes place in connection with a large, child-friendly event. And if you're in luck, Father Christmas himself may put in an appearance. Here's the list of Christmas light events on Fyn.
There are, however, many more Christmas events on Fyn over and above the conventional Christmas tree parties and markets. For example, this year Egeskov Castle is inviting visitors to enjoy LUMINIS – a sensory son et lumière delight staged in the castle grounds.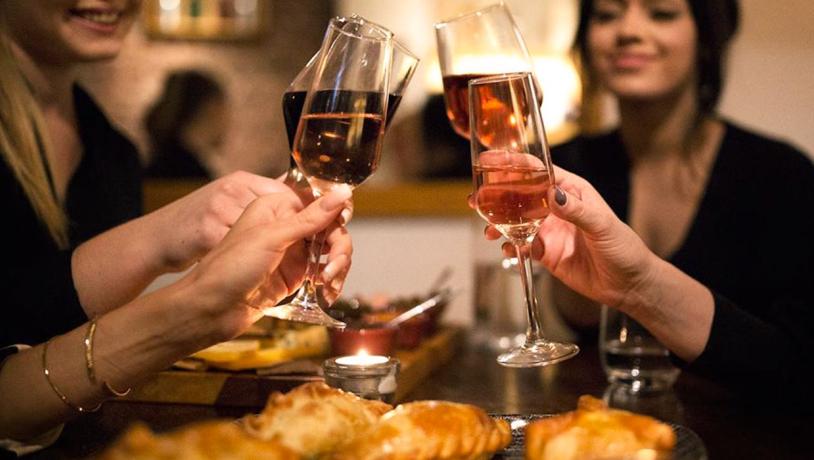 Photo:cafemalbec
Wine, bingo and board games
When the outside temperature plummets, there's nothing better than stepping inside one of the warm wine bars on Fyn to enjoy pleasant company and a glass or two of full-bodied wine. There are plenty of bars to choose between, and many of them regularly organise wine tasting events if you and your friends would like to delve more deeply into the wonderful world of wine.
How competitive are you? If competition is in your blood, combine enjoying a glass of wine or a tasty coffee with a charming evening of camaraderie centred around bingo, board games or quizzes at one of the popular bars and cafés on Fyn – Papa's papbar, Nelle's, Bodegaen, Arkaden Street Food and Storms Pakhus to name but a few. Who knows, you may well come home with some new friends, a pocketful of prizes and a real boost to your self-confidence ...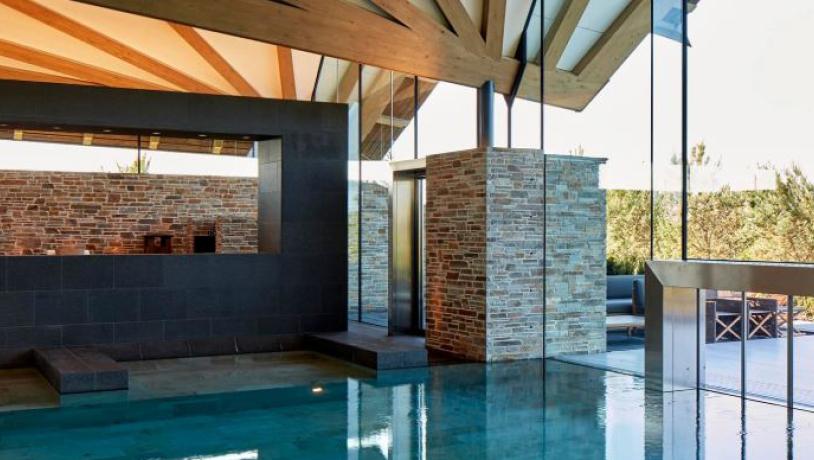 Photo:Great Northern
A bracing walk or a chilly dip?
Hygge is not limited exclusively to the indoors. Don't forget to devote at least some of your winter break to exploring the countryside of Fyn. There's nothing finer than a winter landscape of fallen leaves and morning frost, or – if we're lucky – a fresh fall of snow. We recommend these delightful stretches of countryside, but there are many more – just ask one of the locals! The people who live here know the best routes to follow in the immediate vicinity, and may even be able to guide you to a tempting farm shop or a place where you can fell your own Christmas tree.
If you're an adventurous soul, you can pander to your inner polar bear by diving into the water at one of the local winter swimming spots. Feel the rush in your blood and then enjoy a well-earned bake in the sauna after your chilly dip.
Of course, you can simply enjoy the easy bit – i.e. the visit to the sauna. Because if there's one thing that simply radiates hygge, then it's a much-needed trip to the spa with your girlfriend posse – and in this regard, the Great Northern Spa in Kerteminde is a natural choice.
If you're bringing the family with you, you'll find that Fyn is liberally sprinkled with places where you can enjoy a fun-packed afternoon in and around water.