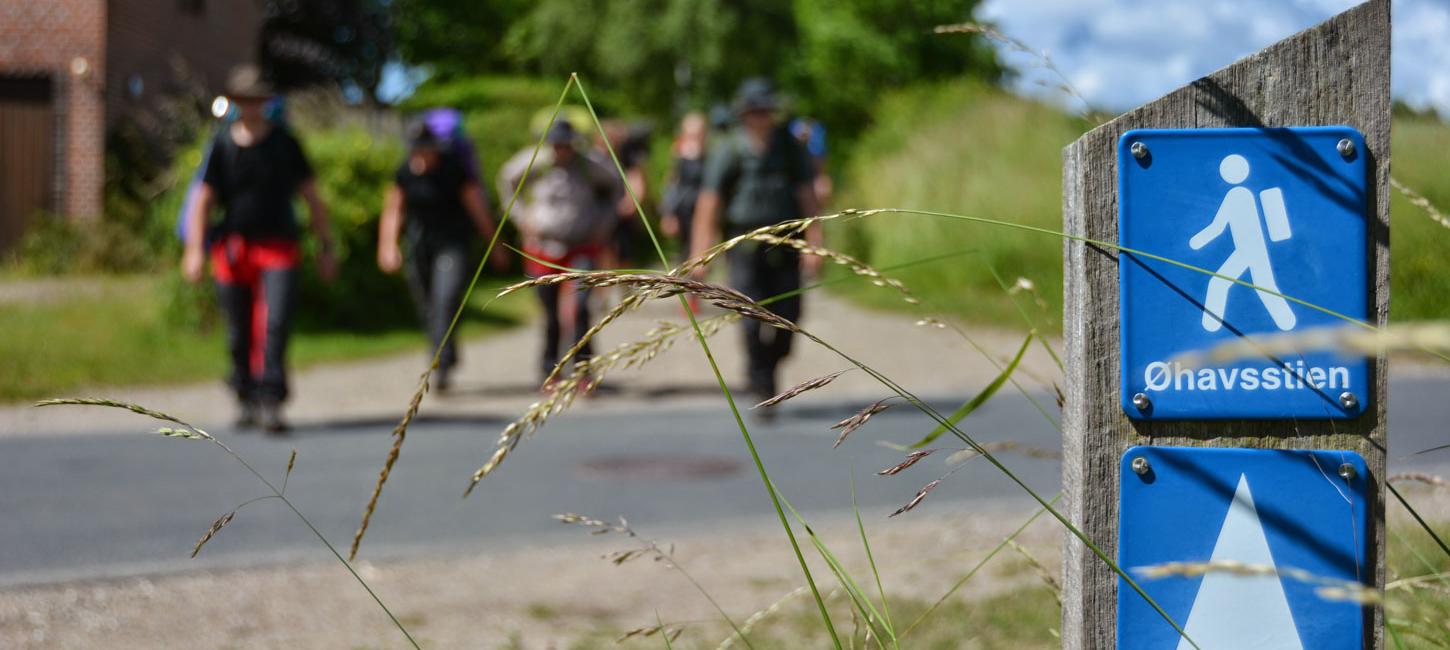 The archipelago trail – hiking on Fyn
The Archipelago Trail is one of the longest hiking routes in Denmark, comprising fully 220 km of hiking trails set against the backdrop of the South Fyn Archipelago. We guide you to an unforgettable and beautiful hike in the nature in the southern part of Fyn.
See the entire Archipelago Trail on the map below or click here (Updated map with accommodation options and practical information coming soon).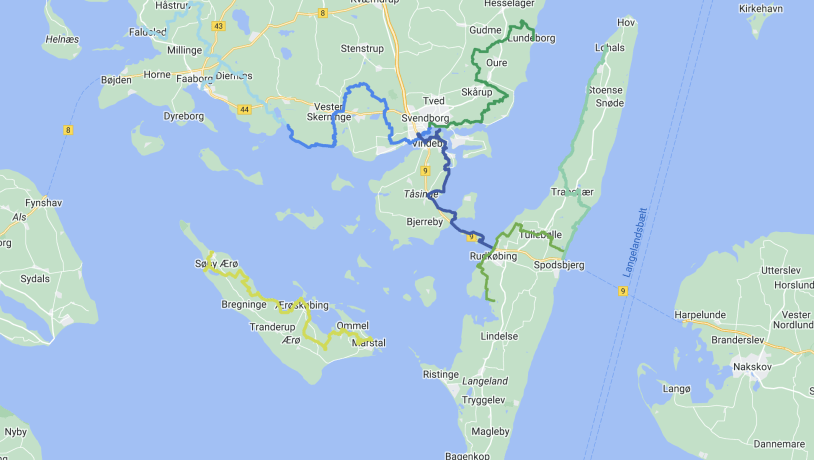 Photo:Naturturisme I/S
The Archipelago Trail offers beautiful natural areas, manors, villages, and market towns. Enjoy the views over the Archipelago, feel the special atmosphere in the small, cozy island communities, and experience an internationally recognized bird area. The trail is a footpath reserved for hikers. The entire route is marked with stakes and blue pictograms of a hiker.
See some of the experiences on the route here!
The seven sections of The Archipelago Trail
These individual folders provide information about the sights to see en route, contain a detailed map of the relevant section, and present useful practical information.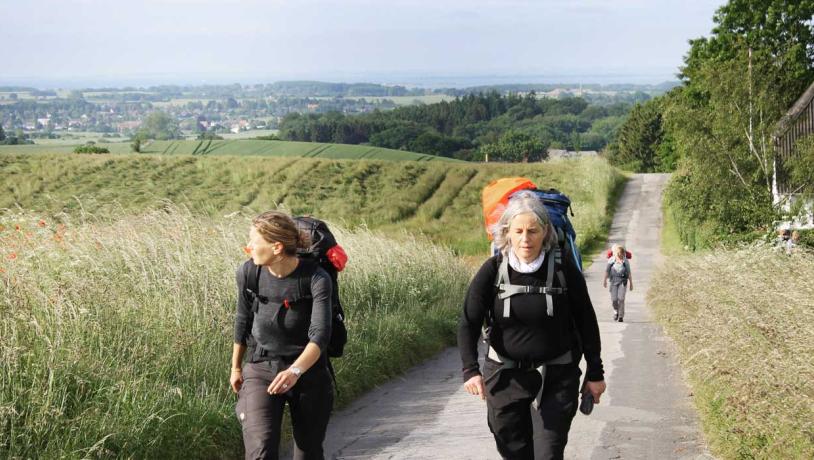 Photo:Destination Fyn
Walking holidays on the Archipelago Trail
On account of its length, the Archipelago Trail is best explored on trips including one or more nights' accommodation. A fit and experienced hiker should be able to complete the full distance in nine days. Most hikers, however, prefer to choose a single stretch of the route and to combine it with a couple of overnight stays. There are plenty accommodation possibilities along the trail.
The Archipelago Trail was established by Naturturisme I/S on the basis of an excellent working relationship between the four local authorities the trail passes through, the 150 or so property owners who have made land available for the trail, and Naturturisme I/S itself.
Consideration, tips and advice
You are more than welcome to walk in the countryside, but please show consideration. Study our tips and advice before starting out, and read about the considerations intended to ensure that everyone enjoys the best experience.
Looking for even more information about the Archipelago Trail? We recommend buying the guidebook with 180 pages of exciting knowledge.
More active experiences - Geopark on the go
Download the app Geopark Det Sydfynske Øhav to get easy access to essential information for your trip to Geopark The South Fyn Archipelago – whether you plan to experience the geopark on foot, by water, or on your bicycle
Download the app in the app store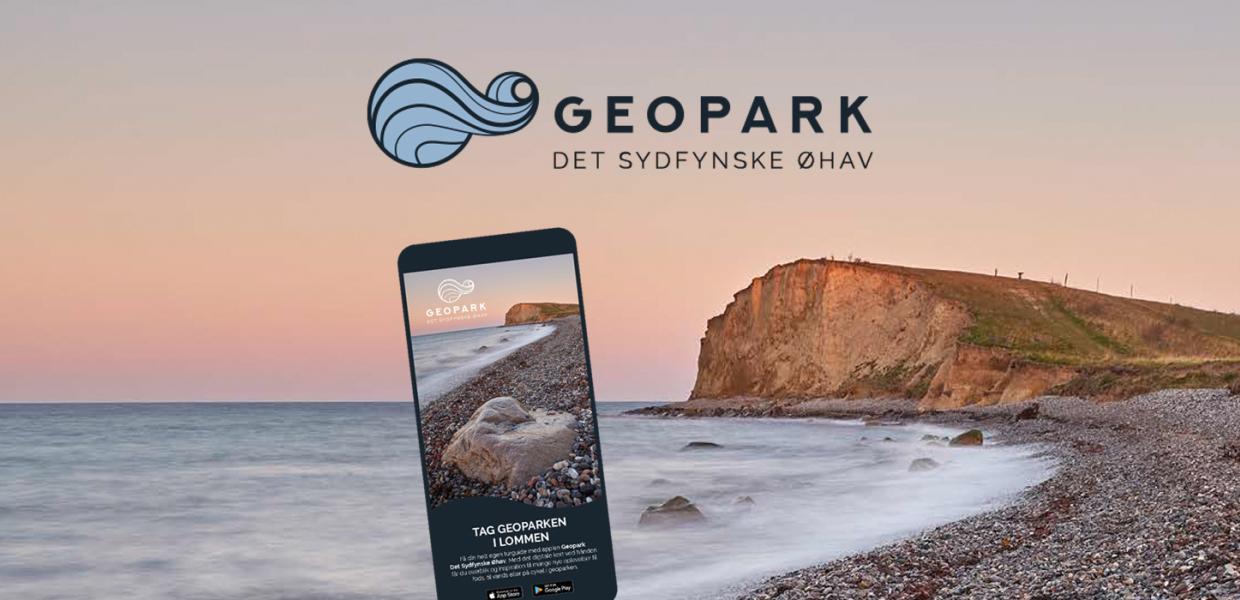 Photo:Mikkel Jézéguel